Toyota Australia has began exporting its new locally built four-cylinder engines to Thailand and Malaysia last week, further establishing its place at the top of Australia's car manufacturers. This the first time Toyota Australia has sold standalone engines to the two countries.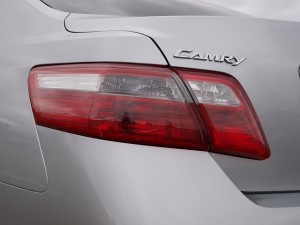 In a press release, the company announced that they expect 18,000 engines to be exported for 2013, while more than 90,000 engines will be fitted to the locally-built Camry and Camry Hybrid models for the domestic and export markets.
Chris Harrod, Toyota Australia's Executive Director of Manufacturing and Purchasing, has called it "a proud day for the company and all those involved."
"Our employees have worked incredibly hard to secure the investment for the new engine plant and ensure that we are producing the best quality engines," Mr Harrod said. "The fact that we were able to secure new export markets in Thailand and Malaysia is testament to the quality of our work and the positive reputation Toyota Australia has amongst our affiliates."
He emphasized that Toyota Australia is one of only four countries to assemble this particular engine and is the only Australian manufacturer to produce both petrol and hybrid engines. Harrod said both petrol and hybrid engines will be shipped to Thailand and Malaysia, with the first batch expected to arrive in February. Of the estimated 108,000 units that will be produced this year, about 85 percent will be petrol and 15 percent will be hybrid engines.
The breakthrough also exemplifies the cooperation and support from the Toyota Group in the ASEAN region, which has allowed Toyota Australia to further expand their role in the global network, according to Harrod.
Full production of the new four cylinder AR series engine commenced earlier last week.