Mr. Yankel Wajsbort, General Manager of Kosher Australia, the country's biggest Kosher certification authority, told Australian Food News in a recent interview that the Kosher trend taking over the US is being echoed in the Australian market. The term Kosher means proper or fit, and refers to foods that conform to the regulations of the Jewish dietary law.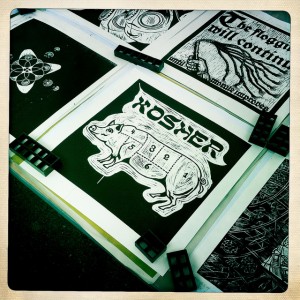 A recent study conducted by research company Mintel revealed that a majority of consumers who buy Kosher food in the US view these products as being safer, which may be attributed to the near-exclusion of animal-derived ingredients and the serious quality control that Kosher processed products undergo.
Many new products manufactured in the US declare themselves to be Kosher certified, and since Australia is establishing itself as a reliable food supplier to other countries, Kosher processed products are considered to be mandatory exports.
In an interview published last week, Wajsbort said, "In 2003 there were barely 50 local manufacturers certified as Kosher in Australia and a total of a hundred products. In the subsequent 10 years, more than 500 local manufacturers have acquired Kosher certification for some 13,000 Kosher products in Australia."
"In Melbourne there are over 20 Kosher restaurants and takeaways compared with only three that were in operation in 2003. Furthermore Kosher supervised caterers prepared more than 500,000 kosher meals in Melbourne last year," he added.
Wajsbort also said that the Coles chain of supermarkets has instructed Kosher Australia to "mark up" eight stores in areas with large Jewish populations. This entailed the installation of inserts with the Kosher symbol next to the shelf label of Kosher products. Coles has reported to the certification company that the turnover for products marked as Kosher have increased by 10 percent over and above regular turnover.
Wajsbort also disclosed some of the well-know manufacturers in Australia that are now carrying Kosher. The list includes Heinz, Kraft, Nestle, Sugar Australia and Bega, to name a few. The manufacturers have kept a close eye on the US market and predict that Kosher can create a host of marketing opportunities in the future.
The Kosher certification, which is a series of steps typically taking place over a period of 12 months, is currently being streamlined by Kosher Australia to be less complicated.