The  Australia Made Campaign Limited (AMCL) has encouraged the entire country to celebrate Aussie growers and manufacturers this coming Australia Day, January 26. In a message posted on their website, the group said that the fast approaching national day would be a great time for Australians to give importance to the things that the country does best. These include the manufacturing of high quality products and the growing of delicious and nutritious food.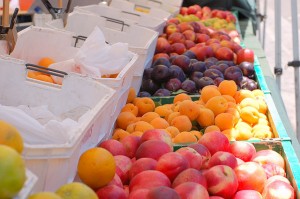 The Australia Made Campaign is urging all shoppers to support locally-made and locally-grown products, thereby sharing in the great Aussie tradition.
"We have some of the best products and produce in the world, and we should be proud of that," Australian Made, Campaign Chief Executive, Ian Harrison said.
"Australia Day is a great time to celebrate that, and the people behind them.
"When you buy Aussie-made and grown products, not only are you getting great quality, but your purchase is also supporting jobs at a local farm or manufacturer, and there's nothing more Aussie than backing your mates," Harrison added.
The company also said in their statement that spotting the green-and-gold Australian Made, Australian Grown (AMAG) logo is the surest way for consumers to know that what they are buying are genuinely Australian products. The logo is administered by AMCL, which oversees the licensing of companies to use the logo and promote Australian products in the domestic markets and abroad.
The Federal Government transferred ownership of the logo to AMCL back in 2002, via a Deed of Assignment and Management, which lays down conditions under which AMCL may administer the logo.
"When you see the AMAG logo on products or produce, you know you're buying genuine Aussie," Harrison said. "The best thing of all is that you can make every day Australia Day – look for the green-and-gold kangaroo logo."