The latest Wine Export Approvals Report released by Wine Australia last week showed growth in both average value and volume of Australian wine exports, according to a media release.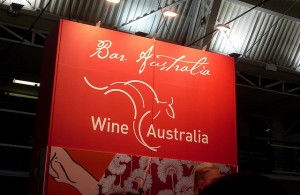 The data reported that Australian wine exports increased by 3 percent, totaling 721 million liters valued at AUD $1.85 billion. The average value per liter also increased, with bottled wine going up by 3 percent to AUD $4.43 per liter and bulk wine up 2 percent to AUD $1.03 per liter.
Andrew Cheesman, CEO at Wine Australia, said that the robust Aussie dollar also challenged the wine sector, as it did with other export industries, but the growth in average value of Australian wine exports was positive news.
"Australian wine exports delivered a solid performance in some of our key markets last year and, as global supply is tightening, we believe there are signals for cautious optimism," Cheesman said. "We are confident that with the high quality of wine being produced at all price points, the sector can continue to achieve growth in emerging markets and benefit from a 'second life cycle' in some of the more mature markets."
Cheesman supported this claim by counting China as an emerging market where Australian wine continues to establish its positive presence. The demand for premium wine in China impacts the Australian wine industry with strong growth across higher price segments. Exports of wines priced above AUD$10.00 manifested the biggest growth, rising up to 40 percent to 4.8 million liters. In general, wine exports to China were up by 15 percent to 35 million liters.
"China consolidated its position as the biggest destination for Australian bottled exports above AUD $7.50 per liter, ahead of Canada and the US, while the average value of Australian bottled wine exports to China was above that of France," Cheesman added.
Aside from maintaining its good reputation in China, Wine Australia is also looking at the industry building stronger demand at more sustainable price points in more mature markets like the US and UK. They are also taking advantage of their partnership with Tourism Australia, which will help launch a global campaign that will generate a more positive perception and awareness for Australian wines, as well the quality of food and wine tourism in the country.
The goal is to see more Australian wines in stores and wine lists around the world.
"Central to this will be our first ever global Australian wine forum in September to bring together some of the world's most influential wine trade partners including retailers, sommeliers, distributors, top Australian winemakers, captains of industry and leading wine and lifestyle media, to invigorate interest in and drive sales of Australian wine in key markets," said Cheesman.