A leading private sector measure of Chinese manufacturing has reached a two-year high in January signaling that the country's economic sector is recovering, due to the influx of local and foreign orders received by manufacturers, Reuters has reported.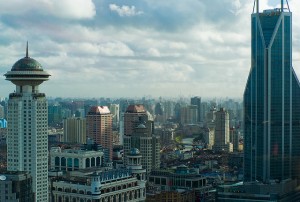 The HSBC flash China PMI (Purchasing Managers' Index) has risen from 51.5 in December to 51.9 in January, as production, exports, and employment all experience growth. The index is at the highest level since January 2011.
The PMI, a preliminary survey of China's economic status in 2013, is the latest source of hope that the second largest economy in the world is rebounding from a two-year slump.
"Despite the still tepid external demand, the domestic-driven restocking process is likely to add steam to China's ongoing recovery in the coming months," Qu Hongbin, chief China economist at HSBC, said on Thursday.
"Thanks to the continuous gains in new business, manufacturers accelerated production by additional hiring and more purchases," he noted in the report.
According to Reuters, "The MSCI's broadest index of Asia-Pacific shares outside Japan defied nervousness over Apple Inc's (AAPL.O) disappointing earnings to edge up 0.1 percent, while the Australian dollar steadied from an earlier slip."
The sub-indices for output, new orders and employment, which account for three quarters of the flash PMI, all grew on the first month of the year to hover above 50, said HSBC.
Likewise, the flash index showed that the demand for Chinese exports has risen this January, but analysts are concerned that the rebound would only be short-lived on soft US and European demand. On the other hand, the domestic activity appears to be sustainable and should drive China's economy to further improve.
China's shoppers have spent more in recent months following the successful turnover of the country's leadership. A stable euro zone is also a source of confidence among consumers.
"The consumer is coming back," said Tim Condon, an ING economist in Singapore. "Manufacturers are seeing the pick-up in spending growth as a reason to expand production."
General Motors Co (GM.N) has announced last week that it will add 400 dealers in China this year as China's overall automotive industry is expected to expand by 8 percent this year.