The Australia Manufacturing Workers Union (AMWU) has acknowledged Minister Combet's promise to help the manufacturing sector deal with structural shifts in the economy and has called for more Australian participation in major projects, according to a message on the AMWU website.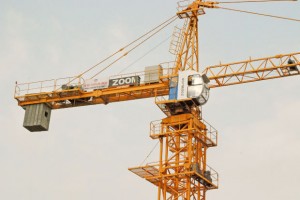 Nevertheless, AMWU cautioned the Government that it needed to put in more effort into getting orders flowing into local manufacturing by investing in architecture, toughening up Australian Industry Participation Plans (AIPP), and accountability on large projects. AMWU National Secretary Paul Bastian said that the unutilized capacity is causing Australian manufacturing to lose jobs and that the Government should enforce strong, decisive action to preserve and boost the diversity of the economy.
"It is clearly unacceptable when you have massive project investment coming online and local content and manufacturers cannot get a look in.
"Take the $43 billion Gorgon Gas project where less than 10% of the 300,000 tonnes of fabricated steel was sourced from local providers. Yet at the same time youth unemployment in the manufacturing strips of Perth are above 20%.
"We need tougher rules surrounding Australian industry participation that make sure big companies are held to public account about their use of local content and their support for local jobs. That means we need greater transparency in the AIPP process so we can scrutinise the real benefits their projects are providing," says Mr. Bastian.
He said that contractors who are bidding in government projects should be disqualified if they are unable to meet the provisions for local content. The Government spending on infrastructure could also help save jobs and since taxpayers' money will be used in these projects, the use of local content and local suppliers must be demanded.
Companies who receive government assistance should respond with their own commitment to increase local content or assist local suppliers in accessing their global network. He cites the naval industry as a huge opportunity for the Government to lead by example if they commission, design and build a new fleet locally.
"We need to get real about Australian industry participation or our manufacturing sector will keep bleeding jobs.
"If we ignore manufacturing, it will go away – along with the nearly one million jobs it provides.
"We welcome Minister Combet's pre-Australia day commitment to our local manufacturing industry and we look forward to him detailing the government's plans next month" said Mr. Bastian.