Free workshops across Australia are being conducted to help small businesses in the Textile, Clothing and Footwear (TCF) industries apply for Australian Government grants of up to $50,000, according to a media release from the webpage of Hon. Mark Dreyfus, Parliamentary Secretary for Industry and Innovation, as well as Parliamentary Secretary for Climate Change and Energy Efficiency.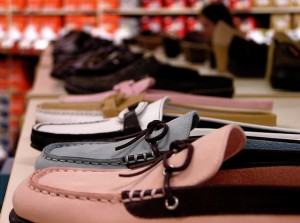 Dreyfus is urging TCF small businesses to join the national series of workshops and take advantage of the opportunity to apply for the grants. According to the release, funding projects under the eighth round of the TCF Small Business Program (TCF SBP) will help advance the business enterprise culture of small businesses that manufacture, or design for manufacture in the textile, clothing and footwear sectors.
According to the AusIndustry TCF SBP fact sheet, it is a competitive, merit-based grants program operating on a $2.5 million funding each year. The funding will end in 2016. It is open to any eligible established TCF small business or to a consortium that involves an eligible TCF small business. It aims to develop the entrepreneurial behavior in any or all aspects of a business. A business which is considered to have a strong enterprise culture typically puts premium on initiative and creativity, is skilled at maintaining a competitive market edge, and exhibits financial growth and expansion, among its other entrepreneurial characteristics.
"These workshops will help businesses make their applications more competitive and provide a perfect opportunity for business people to give themselves every chance of having their project funded," Mr. Dreyfus said.
"AusIndustry representatives will conduct the workshops to ensure the application process and eligibility requirements are well understood by TCF businesses.
"A strong, competitive group of applications will help Australia's TCF sector continue to improve its overall productivity and competitiveness, and help generate jobs and stability of employment in this sector."
There are currently 15 TCF workshops available across the country including in Perth, the Gold Coast, Brisbane, Adelaide, Darwin, Sydney, Melbourne, Hobart and Launceston.
The TCF SBP has already given assistance to 470 businesses by helping them develop their skills in business strategy and mentoring, marketing and branding, manufacturing process upgrades, e-commerce, and export opportunity development.
The workshops are scheduled to run from January 30 to early Feb 2013. Businesses can register on AusIndustry's website.
Meanwhile, grant applications for Round 8 close at 5:00 PM on March 1, 2013.