Australian Minister for Industry and Innovation Hon. Greg Combet announced today a grant of more than $4.7 million for Electrolux Home Products, according to a media release on the Minister's webpage. The grant from the Gillard Labor Government will be used to upgrade the company's manufacturing facility at Orange in New South Wales.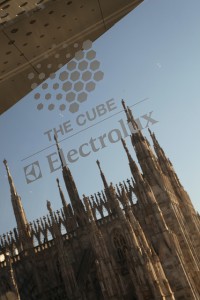 The grant is part of the $800 million Clean Technology Investment Program which is funded by revenue from carbon price.
Electrolux Home Products will put in an additional $9.4 million to the project that will improve existing production processes and allow them to invest in a new plant and equipment in order to manufacture more energy efficient refrigerators.
"The company has identified a market for more energy efficient refrigerators and this $14.2 million project is expected to reduce the carbon emissions intensity of the refrigerators it manufactures by around 10 per cent," said Mr Combet.
"The Gillard Government is working in partnership with Electrolux Home Products to help its long term business suitability and competiveness while also cutting carbon pollution."
Minister Combet also urged other local manufacturers to apply for the grant from the Clean Technology Investment Program or the $200 million Clean Technology Food and Foundries Program, which is likewise funded by the carbon price revenue.
Electrolux Home Products is Australasia's leading household appliances company in terms of market share and sales. It is the Australian arm of Electrolux Group.