It has been a slow start for the manufacturing sector this year as the Australian Industry Group's latest Australian Performance of Manufacturing Index (Australian PMI) decreased by 4.1 points to 40.2 in January, from 44.3 the previous month, according to findings released by Ai Group.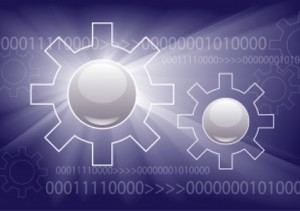 The Australian PMI is a "seasonally adjusted national composite index based on the diffusion indices for production, new orders, deliveries, inventories and employment with varying weights," according to the website. "Readings below 50 indicate a contraction in activity with the distance from 50 indicative of the strength of the decrease."
Several factors were cited for the industry's performance, including a cautious outlook, a soft demand, and the robust Australian dollar. New orders across segments in the manufacturing sector declined by 6.3 points to 39.4. This is the eleventh consecutive month that orders have contracted. Only wood and paper products recorded an expansion in activity (63.7) in January among the sub sectors. Meanwhile input prices have risen while selling prices have fallen, registering at sub-indices of 58.5 and 40.0 repsectively.
"The well-entrenched pressures that have been confronting the manufacturing sector for several years are being compounded by a slowing in the broader economy," Australian Industry Group Chief Executive Innes Willox said. "The extent of the contraction is reinforced by the ongoing contractions in January of the production, employment, new orders and exports sub-indicies of the Australian PMI."
"Successive interest rate reductions have not yet turned conditions around. The rate cuts to date have not offset the combined impacts of the substantial contraction in fiscal policy along with the structural challenges due to more intense international competition, the high dollar, ongoing increases in energy costs and increasingly uncompetitive unit labour costs. Fortunately, the Reserve Bank has scope to further reduce interest rates to help reverse the slowing in the domestic economy," Mr Willox added.
Download the full January Australian PMI and read on the key findings here.