More than one in every ten new jobs created in the next five years in Australia will be in the mining sector, with 103,700 jobs to be available, according to News.com.au.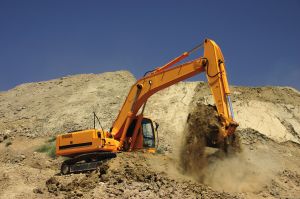 The 2011 estimate was 5.3 percent or about one in twenty jobs, at a time when investor confidence was at an all time high.
The dire predictions that mining will experience a slow down have been put to rest as the Federal Government almost doubled its forecast of jobs growth for the mining sector.
However, the future is still looking bleak for manufacturing and agriculture workers as the job figures show that the sectors should expect five more years of shrinking.
According to News.com.au, the Aussie Jobs report shows that the percentage of the agricultural sector's share of total employment growth will further be cut down to 0.6 percent from the previously predicted 2.1 percent. The share of the manufacturing industry has also decreased.
"Mining investment is cooling down and the Reserve Bank and the government have been revising down their expectations, and I would've thought that would lead to slower employment," says AMP Chief Economist Shane Oliver, who was shocked by the figures.
"The level of activity in the sector is still very high. The peak in optimism about mining employment and mining generally was 2011."
People who have only reached a Certificate I or secondary education are also in for a challenge as more employers are looking for formal qualifications with university-educated workers getting an edge.
"That is precisely why the Gillard Government is investing billions in skilling our workforce and encouraging lifelong learning," says Employment Minister Bill Shorten, who stressed that training is essential to make it in the 21st century job market.
"Those with a bachelor degree or equivalent will be most in demand over the next five years, showing the importance of skilling Australians to ensure continued productivity growth," adds Shorten.