New South Wales Premier Hon. Barry O'Farrell officially opened Amcor's new, $500 million state-of-the-art recycled paper machine in Botany, New South Wales last week.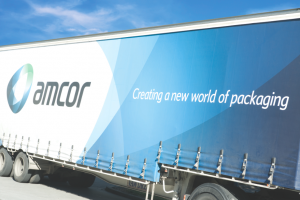 Mr. O'Farrell said "The NSW Government understands that a modern manufacturing industry is crucial to a strong economy."
The construction of the recycled paper mill began in 2011 and has provided 800 jobs throughout the project.
"The company says it plans to employ 150 highly skilled people at this new facility which is fantastic news for workers in the state's manufacturing sector," the Premier said in a related media release on his own website.
"I thank Amcor for making this significant investment in manufacturing in NSW – the largest single capital investment in the company's 144 year history," he added.
Nigel Garrard, Managing Director of Amcor Australasia and Packaging Distribution said the $500 million investment has brought world-leading technology to the Australasian market.
"This is the most sophisticated recycled paper making machine in Australasia. It produces high-quality 100 per cent recycled brown paper that is stronger, more consistent and has an improved colour for our customers," Garrard said.
Introducing new technologies in packaging is important to many of Amcor's customers who want to differentiate their products in highly competitive markets.
"The ability to reduce the weight of the paper over time, while maintaining its strength, gives us opportunities to partner with our customers to create packaging innovations that are simply not possible today. We will be able to offer boxes, for instance, with the same quality and strength, but with less weight," Garrard said.
"This state-of-the-art recycled paper machine replaces three older machines aged between 43-52 years, reducing water consumption by 26 per cent, energy usage by 34 per cent and the amount of waste sent to landfill by 75 per cent," he continued.
Garrard thanked the Premier and the NSW Government, global pulp and paper engineering group Metso, and Amcor's customers for their support on the official opening last Feb 1.
"This complex project would not have been possible without the support of many of Amcor Australasia?s important business stakeholders, I now look forward to working with our customers to realise the full potential of this state-of-the-art machine," he said.