AUSPACK PLUS 2013 will be held on 7-10 May 2013, at the Sydney Showgrounds, Olympic Park, from 9am to 5pm daily.
AUSPACK PLUS 2013, Australia's International Exhibition of Packaging and Processing Machinery, Materials and Associated Technology, is a four-day tradeshow that gathers buyers and sellers in one venue where they will have the opportunity to interact with thousands of business professionals and industry leaders from different sectors.
Participants will be able to give each other information on "products and services integral to delivering complete production line solutions for packaging and processing industries in the Australasian region," according to the event website.
"With our global network knowledge and expertise we will deliver the ultimate marketing experience for your business."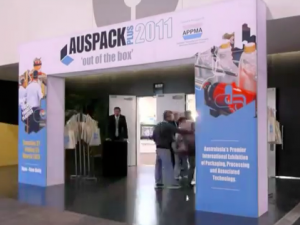 The organizers reported that a survey was conducted after AUSPACK PLUS 2011, asking for visitors' and exhibitors' opinion on how they could deliver a more successful tradeshow to the packaging and processing industries in 2013.
Results have shown that many people want to see more of the material side of the industry, referring to elements ranging from film to plastic, to the components and ancillaries of packaging and processing machinery. Their data showed that the majority of visitors to AUSPACK PLUS are the people who not only purchase the equipment but also the ones who buy the materials and components.
"In 2011, 35% of attendees indicated that they specifically attend AUSPACK PLUS to look for new products. Therefore, we are actively encouraging all of our exhibitors to focus on promoting their new technologies, products and innovations as a key driver to attract visitors to their exhibition stands," the organizers said in the website.
"In addition, visitors indicated that they attend AUSPACK PLUS to compare existing suppliers with their competitors to determine what is available in the industry. For companies considering having a presence in 2013, this is definitely something to keep in mind," they added.
AUSPACK PLUS invites companies to share their time and effort in contributing to the development of the exhibition. They will also be offering free shuttle bus services to the venue from the Sydney airport and selected hotels.
AUSPACK PLUS is owned and presented by the Australian Packaging and Processing Machinery Association (APPMA).