The Tasmanian Government is hoping to create jobs and opportunities by inviting oil and gas companies to use Tasmania as a base and play to the state's natural strengths, which include the manufacturing and marine services industries.
In a media release on their website today, the office of Economic Development Minister David O'Byrne has announced the launch of a publicity campaign that aims to create more Tasmanian jobs.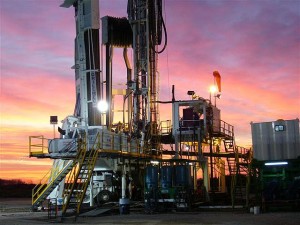 The Government has come up with a "Tasmania Delivers" brochure that will encourage offshore oil and gas operations to set up shop in Tasmania, and make the most of local service and support industries.
The Economic Development Plan has identified the manufacturing sector as a priority, including services that are linked to offshore oil and gas activities.
Minister O'Byrne said "The Government's priority is creating jobs and opportunities by diversifying our economy and playing to Tasmania's natural strengths.
"The lucrative oil and gas sector is no stranger to Bass Strait and other local waters. Those exploration and drilling operations all need efficient, reliable support services to avoid disruptions and meet strict environmental protections.
"This program shows those operations that Tasmanian firms are ready for action, and have the high-quality skills and equipment to boost their operation," O'Byrne said.
More than 40 businesses in the state, ranging from ship building to environmental services, already support the manufacturing sector.
Creating jobs and opportunities are the primary goals of the state's Economic Development Plan, which is backed by support from programs like the Tasmanian Government Innovation and Investment Fund.
"It's fantastic to again see TGIIF serving its purpose – helping sustainable businesses innovate and modernise to reach new markets and create new Tasmanian jobs," Mr O'Byrne said.
Minister O'Byrne launched the promotional brochure at Southern Marine Shiplift in Launceston.
The plan is for local businesses to introduce the brochure to the annual Australasian Oil and Gas Exhibition and Conference in Perth on Feb. 20 in order to attract new customers.