AUSTECH 2013 is still three months away but already participants can look forward to the various activities lined up for this year.
AUSTECH organizer AMTIL (Australian Manufacturing Institute Limited) has launched a new event zone called Manufacturer's Pavilion where visitors can listen to renowned industry experts talk about different areas including research, innovation and technology.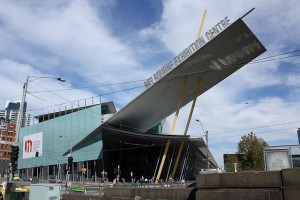 According to a press release provided by AMTIL on PR Wire, "The Manufacturers Pavilion highlights the capabilities of Australia's precision engineering and advanced manufacturing industry and provides Australian component manufacturers, precision engineering firms, toolmakers, advanced manufacturers and general engineering companies the opportunity to exhibit their unique capabilities."
"Supported by the Department of Industry, Innovation, Science, Research and Tertiary Education (DIISRTE) and sponsored by the Advanced Manufacturing Cooperative Research Centre (AMCRC), the Pavilion will be a focal point and provide a great forum for local manufacturers to put themselves in front of AUSTECH visitors, many of whom outsource and contract out their work."
The Manufacturer's Pavilion will feature key note speakers who are giving their free time to share their knowledge.
Dr. Calum Drummond, CSIRO's Group Executive for Manufacturing, Materials and Minerals will discuss CSIRO's role in helping Australian manufacturers keep up in competitive markets. His talk will focus on innovative thinking and collaboration and how small and medium-sized enterprises (SME) in Australia can benefit from technology.
"This event is a major opportunity for CSIRO to further connect with industry, underline the increasing importance of technology and innovation, and to share some of the business successes we have helped to facilitate," says Dr. Drummond. "I hope to provide a unique insight into our capability and give business owners a fresh perspective on the changing face of manufacturing and the opportunities available to them through precincts, clusters, networks and R&D to access innovative technologies and minds."
Meanwhile Göran Roos, Chairman of the Advanced Manufacturing Council in Adelaide and a key member in other organizations, believes that manufacturing is evolving as technology is changing and "the provision of both service and manufacturing offerings from what once were pure manufacturing firms."
"Australian firms have to change their world view as well as their behaviour if they are to become successful in a high-cost environment," Roos says. "The primary responsibility for this falls in the firm's management, but government also has a responsibility to both facilitate and enable these changes to take place."
Mr. Roos will be presenting a framework for working towards higher profitability in a high cost environment during the event. He adds that the manufacturing sector is the biggest spender of applied research.
According to AMTIL, Australia is the third highest cost environment to operate in as a manufacturer after Norway and Switzerland.
For more details on the speakers of the Manufacturer's Pavilion, read the rest of the press release here.
AUSTECH 2013 will be held at the Melbourne Exhibition Centre from May 7-10, 2013. Visitors are encouraged to register online via www.austechexpo.com.au.