More than a hundred Victorian organizations will head to India for a Super Trade Mission from 11-15 March 2013.
According to the Trade Victoria, the mission follows the highly successful Super Trade Mission to India in February 2012 which generated sales of more than $355 million over the next two years.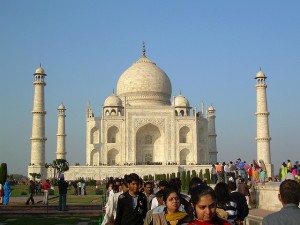 The mission will cover sectors that are important to both Victoria and India including automotive, aviation and aerospace, biotech, clean tech, education, food and beverage, ICT, infrastructure and tourism.
"This mission will strengthen the Victorian investment relationship with India significantly and generate substantial new opportunities for both economies," according to the announcement.
Missions led by the Victorian Government give opportunities for new participants to be introduced to the market, while existing exporters continue to take advantage of the platform.
"Trade mission participants will be introduced to potential qualified customers, business partners and investors, and have the opportunity to showcase their organisational capabilities."
The Victorian Government will cover costs related to the Trade Mission's events, site visits and business matching meetings. Participants' expenses will include airfare and accommodation. Eligible companies will be entitled to claim up to $3,000 towards expenses incurred under the Victorian Government Trade Mission Assistance Program.