It's on again, the Mining Australia Exhibition will be held in Perth, Western Australia at Belmont Park Racecourse on the 20th, 21st & 22nd March 2013.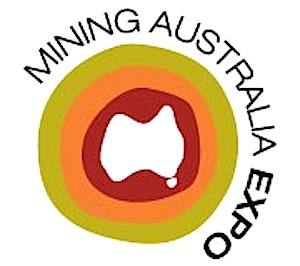 Being held for the fourth time at Belmont Park, the expo is the 'must not miss' event on Western Australia's mining calendar.
"It is now one of Australia's premier mining events – attracting visitors from within the mining and resources sectors – both nationally and internationally. Swan Exhibitions are buoyed by the enormous growth of the show and are including several new initiatives for this coming year. Major Event Targeting Key Decision Makers The Mining Australia Exhibition 2013 provides the ideal opportunity to showcase the latest advances in technology, equipment and services."
The event is said to continually attract visitors and exhibitors, both national and international, acting as a forum where  buyers, suppliers and recruiters of the mining industry unite with the mutual objective of promoting healthy business and success in the Australian Mining Sector.
"Western Australia holds more than 1050 operating mine sites and 169 mineral processing plants producing more than 50 minerals. The MINING AUSTRALIA EXPO, 2013 provides a significant platform for careers, technology and innovation"
The event welcomes all companies and organisations operating in and associated with the mining and the resources sector..
Registration for the event is Free, and a detailed layout of the three day schedule can be found at http://miningaustraliaexpo.com.au/2013-expo-schedule/
The Mining Australia Exhibition, 2013 is on from March 20 – 22, 2013 at the Belmont Park Racecourse, Perth, for more information or to register, please visit http://miningaustraliaexpo.com.au