Quickstep Holdings Limited has appointed two experienced industry executives as independent, non-executive directors of the company. The company announced  the appointment of Tony Quick and Bruce Griffiths OAM. Mr. Quick succeeds Mark Jenkins as Chairman of the Board.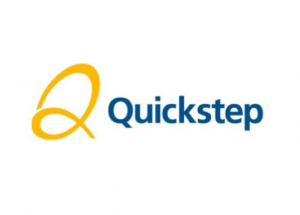 Quickstep Holdings is a manufacturer of advanced carbon fibre composites for the aerospace and defence and automotive industries. The company operates state-of-the-art manufacturing facilities at Bankstown Airport in Sydney, Australia, and has offices in Germany and the United States.
"I am delighted to join the Quickstep board in the role of Chairman, and anticipate exciting times for the company as it moves into full production of JSF and C130-J parts," Mr. Quick said. "There is a tremendous opportunity to establish Quickstep as a leading supplier of composite parts and technologies to the aerospace and defence and automotive industries. I look forward to working with Quickstep to achieve this."
Mr. Quick is currently the Chair of the Defence Materials Technology Centre. In 2001 he helped establish GKN Aerospace Engineering Services, which provided design services to the F-35 Joint Strike Fighter program for Lockheed Martin and Northrop Grumman. The company soon had the capacity to employ 240 people as part of its aerospace engineering staff in Australia. Parent company GKN Aerospace is one of the world's largest independent first-tier suppliers to the global aviation industry.
Meanwhile, Mr. Griffiths, who has been involved in Australian manufacturing for 40 years, is the former Chairman and Managing Director of Futuris Automotive, a leader in automotive innovation in the country. He joined the company when it was still a small business called Air International in 1974 and today its automotive heating, ventilation and air-conditioning, seating and interiors business employs 1,100 people and competes successfully in a global marketplace.
Mark Jenkins will remain an independent, non-executive director of the board, while Mr. Deryck Graham Jnr and Mr. Dale Brosius step down from their director roles. Brosius will retain his role as president of Quickstep Composites LLC.
"I am most pleased to see the evolution of an outstanding board with the addition of Tony Quick and Bruce Griffiths and look forward to seeing the company continue to accelerate its development with such valuable resources," says Graham, who will be leaving a 12-year service in both non?executive and executive director roles.
In making the announcement, the board pays tribute to the significant contributions that the three gentlemen have made. Mr. Jenkins' tenure as Chairman of the Board has led to a period of significant growth for Quickstep, wherein the company was able to secure important aerospace and defence contracts.
More information is available on the company's website.