The Gillard Government's 'A Plan for Australian Jobs' has received a positive reaction from the Australian Manufacturing Workers' Union (AMWU).
Calling the plan a 'smart policy', AMWU's National Secretary Paul Bastian said that the plan is evidence of a government that is prepared to make a serious commitment to Australian jobs for the present and future.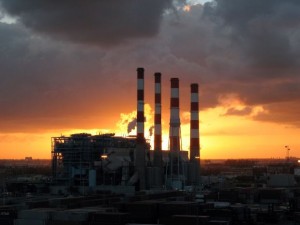 "If we ignore manufacturing, it will go away. This is a Plan that puts manufacturing and the one million people it employs, front and centre in a diverse Australian economy by addressing short and long term issues."
According to Bastian the sectors of the manufacturing industry, from vehicles to food, faces serious challenges from several factors including the high dollar and lack of support for local products. This situation demands for a national plan to be implemented.
Bastian credits the Government for listening and subsequently acting on reports from the Manufacturing industry.
"This statement amounts to a comprehensive policy package that adopts the key recommendations businesses and unions called for in the non-government members' Prime Minister's Manufacturing Taskforce report.
"'A Plan for Australian Jobs', will adopt the best practices from around the world, including investing in innovation, skills, science and technology and enhancing managers abilities to make informed, strategic decisions and empowering the workforce.
"It backs in our nation's ability to keep making things well, to be competitive and to get access to work.
One of the Plan's three core strategies will require projects worth $500 million or more to give local industries the chance to participate on a commercial basis, and to implement Australian Industry Participation (AIP) plans.
Bastian has welcomed this policy which will make sure local manufacturers get fair access to projects.
"It is vital that we get more work flowing into our workplaces to secure jobs and skills now.
"With billions of dollars in Australia's project investment pipeline this policy will help share that wealth across our economy, giving local manufacturers better access to the work.
The AMWU has also commended the endeavors being undertaken in the fields of science, research and innovation, and the increase in venture capital. He also expressed his satisfaction over the government's renewed commitment to the $5.4B New Car Plan.
"Our auto industry employs 250,000 people directly and indirectly. It is a central plank in our industry providing advanced manufacturing know how, contributing enormously to our research and development and making world quality cars," Bastian said.
"Indeed, this statement shows the Government is prepared to back our manufacturing capabilities and jobs with industry policy. The Opposition has shown nothing by way of policy on manufacturing jobs except a desire to kill off critical programs.
"One million manufacturing jobs matter, and they are worth voting for," he said.