JBS Australia Pty Ltd., Australia's leading meat packer and exporter, is expected to save more than $1 million on its annual energy bills with the help of a Government grant which will be used to upgrade its facility in Queensland.
The company will use $4.4 million in funding, provided by the Government's Clean Technology Food and Foundries Investment Program, to develop its largest meat processing facility, according to Clean Energy Future.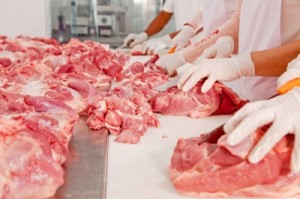 The facility is used for slaughtering, boning, packaging, by-products rendering and hide processing.
JBS will reportedly use the funding for an $8.8 million project to put in place a new pre-treatment equipment for its waste water treatment system.
Their existing boiler plant will also be modified to combust biogas generated from the site with a natural gas, reveals the article.
The upgrades will help JBS Australia cut its carbon price liability by $790,000 per year and save $1.1 million a year in energy cost.
The Clean Technology Food and Foundries Investment Program is designed to support Australian food and foundry manufacturers to improve their operations and provide pro-environment changes, using the $200 million fund which is funded by carbon price revenue.
For more information, contact AusIndustry on 13 28 46 or visit www.ausindustry.gov.au