Toyota Australia has confirmed that it is planning to add a third model to its family of vehicles, and that preliminary discussions have begun with the state and federal governments to negotiate for funding support.
This is despite the company reporting a $700 million loss in three years, according to News.com.au.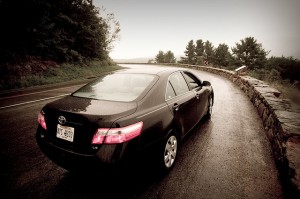 "We have the capability and capacity to build another model," says Toyota Australia senior executive director Dave Buttner. Buttner has confirmed to News Limited that the company is looking to build another vehicle alongside its Camry four-cylinder and Aurion V6 sedans.
"We want to shore up our volume to make sure we can stay (manufacturing in Australia). We've appraised the government of the plans we have in place to make our manufacturing plant continue."
It seems the company's request is unlikely to be granted given the posted loss, which actually equates to about $3500 for every car Toyota has exported to the Middle East in the past three years. But the company has actually secured funding for the same period before, with the federal and Australian governments contributing almost $100 million to the local production of the Camry Hybrid, and an upgrade of the Altona factory.
Buttner would not confirm the accuracy of the $3500 loss for every Camry exported, saying it is now irrelevant and that their job is to manage the situation and find better ways to operate.
"We've got open eyes in terms of what we can build here," Mr Buttner said. "It would have to be something where we could get volume and have some export potential."
"We are 100 per cent committed to local manufacturing (despite) the challenges that our business is facing. We were the second location outside Japan to build (Toyota) cars. We were the first location outside Japan to build (Toyota) engines. We've had a long relationship. We've always expressed a strong desire to continue (manufacturing in Australia).
Despite the high Australian dollar which is affecting the country's automotive trade, Toyota wants to increase its economies of scale by getting back to its 150,000 unit output from the recent low of 94,000 cars per year.
The industry experienced some major job cuts last year, with Toyota laying off 350 jobs from its workforce in Altona. Although the company said it will not make further cuts this year, it begs the question of whether or not auto manufacturing is an industry that should be eliminated in Australia.
Another source has quoted Henry Ergas, Professor of Infrastructure Economics at University of Wollongong as saying, ""What we need is to assess firms' viability by exposing them fully to competitive forces. What do I think the outcome of such a market test would be? I'm quite sceptical about whether there is a long-run future for the assembly of passenger vehicles in Australia."