A private survey showed that manufacturing in China is moving at its slowest pace in four months, according to Bloomberg.
HSBC's Purchasing Managers' Index gave a preliminary reading of 50.4 for February, according to a statement from HSBC Holdings Plc and Markit Economics today. This means the gauge of the country's manufacturing activity has fallen, compared with the final reading it got for January which was at 52.3 – a number above 50 indicates an expansion.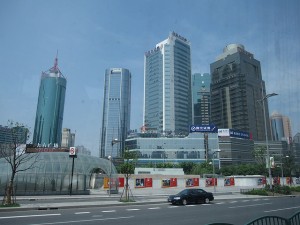 According to Bloomberg, the report may dampen optimism that an economic rebound is in sight following a seven-quarter slowdown and the weakest annual expansion in 13 years.
"It casts some shadow over China's recovery," said Zhang Zhiwei, chief China economist at Nomura Holdings Inc. in Hong Kong and a former researcher for the International Monetary Fund. "Chinese economic fundamentals may prove weaker than previously expected."
Wall Street Journal sees the weakness in the global demand for the country's exports and the week-long Chinese Lunar New Year holiday as the factors that contributed to the sharp deceleration.
The Lunar New Year holidays celebrated by the Chinese also prompts the closing down of factories across the nation as workers take off for a week or more to reunite with family members. The holiday typically happens in January or February each year, and fell in February this year, according to WSJ.
However the Bloomberg report sees that growth may accelerate to 8.2 percent this quarter based on the median estimate of 23 analysts.
Qu Hongbin, chief China economist for HSBC in Hong Kong merely downplays the PMI figure.
"Despite the moderation of February's flash PMI, the index recorded the fourth consecutive reading above the 50 critical line," Qu said.
The recovery's "underlying strength" is still "intact, as indicated by the still-expanding employment and the recent pickup of credit growth."
Meanwhile, the effects of the PMI were felt on the other side of the world as Bloomberg revealed that nickel and aluminum dropped in London. China is the world's largest consumer of metals.
"The majority of metal prices are continuing to show weakness," said Daniel Briesemann, an analyst at Commerzbank AG in Frankfurt, in an email.
"Besides the restraint being exercised by market players on account of the Italian elections," the Chinese gauge was "doubtless also weighing on sentiment," he said.
The HSBC gauge's preliminary reading, called the Flash PMI, is based on 85 percent to 90 percent of responses to a survey of more than 420 companies. The data for this month's reading was collected from Feb. 12-21.