The Gillard Government is embarking on a new round of consultation on Industry Innovation Precincts, according to Industry and Innovation Minister Greg Combet.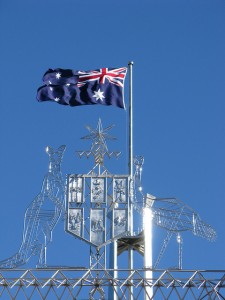 The plan to establish Industry Innovation Precincts is one of the key initiatives announced in the $1billion 'Plan for Australian Jobs'.
The Government has put out the Industry Innovation Precincts Consultation Framework Paper and called for submissions from stakeholders, whose feedback will then determine the design of the Industry Innovation Precincts.
"These new industry-led Precincts will strengthen innovation by creating networks and boosting collaboration between firms and researchers to share knowledge and take advantage of business opportunities. The framework outlined in the paper is designed to ensure there is flexibility to establish Precincts that meet the needs of industry," Mr. Combet said.
A Plan for Australian Jobs, which was announced by the Government last week, will help local businesses recognize the opportunities for growth which are already available in the region and adapt successfully to the evolving economic climate.
The plan has three core strategies:  First, to back Australian industry to win more work at home. Second, to support the Australian industry to win more work abroad. And third, to help Australian small and medium businesses to grow and create new jobs.
Part of the second core strategy involves investing up to $500 million to set up Industry Innovation Precincts that will drive growth where Australia has competitive advantage.
The Government will establish up to 10 Industry Innovation Precincts. Just days after the announcement of the plan Prime Minister Julia Gillard said that Adelaide will be home to a key manufacturing precinct which is expected to be fully operational by August 2013. The Adelaide Defence Precinct  will service the state's strong defence industry and initial services will be delivered beginning May.
"Australia has strong capabilities in designing and manufacturing world-class defence products and there are major opportunities to win new work in global supply chains," says the office of PM Gillard.
The remaining Precincts will be selected through 2013 after a competitive selection process, according to the press release from Mr. Combet.
Consultation sessions will take place in capital cities and regional centres during March.
Written submissions on the consultation paper and draft guidelines close 22 March 2013.