South Australia's Department for Manufacturing, Innovation, Trade, Resources and Energy (DMITRE) reported that SA businesses have started receiving 'innovation vouchers' as part of the State Government's $1million scheme to support research and development in advanced manufacturing.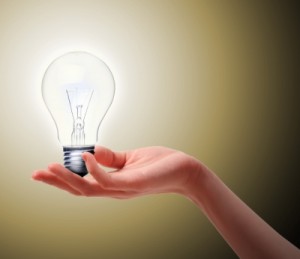 Dotti Enterprises' 'DNA Guardian', a crime deterrent system, is one of the first applicants for the voucher. The company will use the voucher to conduct further testing with the Australian Genome Research Facility.
Tania Jolley, Managing Director of Dotti Enterprises, says the system uses a solution that is sprayed at the site of a crime, such as a break-in or hold-up, either when triggered by a staff member or automatically.
"In our early trials, the product helped to significantly reduce crime through its deterrent effect. It can be recovered from a suspect's skin or clothing after an incident and can provide forensic DNA evidence that police can use to assist to solve the crime."
Jolley said the voucher has enabled them to get their product to market in less time and conduct testing to customize it, making it easier for the local police to use.
"Innovation Vouchers support the development of new or improved products, here in South Australia with our local businesses," said Grace Portolesi, Minister for Employment, Higher Education and Skills, who believes that vouchers help to build closer links between small to medium enterprises and research providers.
"The innovation vouchers will help to foster lasting connections between research organisations and these businesses. This is an important way we can build and support our advanced manufacturing industry," Portolesi said.
Manufacturing, Innovation and Trade Minister, Tom Kenyon said the initiative was one of several key programs to be delivered as part of the Manufacturing Strategy for South Australia.
"Vouchers are being awarded to research and developers to help SMEs without the necessary resources to solve technical problems and to encourage greater innovation within the manufacturing sector," Mr. Kenyon said.
"Eligible research and development businesses include public research organisations and companies that provide services for research, development and design."
According to DMITRE, the other initial recipients Innovation Voucher include:
Lifebelt Pty Ltd, who will work with APV Tech Centre to test a prototype seat and belt system that provides better restraint around the hips
WBC Group, who will work with Mechstream on further development of a faster, simpler and safer wiring installation system and
SPS Aus International, who will work with the Australian Wine Research Institute to test a screw-top closure suitable for sparkling wine.
Guidelines and application information are available at: www.dmitre.sa.gov.au/ivp