Mars Australia will be upgrading its production line in Ballarat, focusing on the Maltesers production, with the help of a $2million contribution from the Victorian Coalition Government.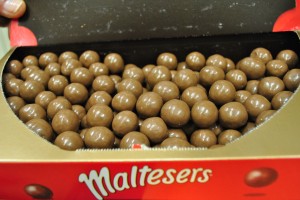 According to a press release from the Premiere of Victoria's website,the investment will help the confectionery's $52million expansion, ensuring that favorites such as Mars Bars, Snickers, M&Ms and other popular products will continue to be manufactured in Ballarat.
"The Victorian Coalition Government is investing in infrastructure and generating jobs, while planning and developing strong and sustainable local economies in regional Victoria," said Premier Ted Baillieu, who was joined by Minister for Manufacturing, Exports and Trade Richard Dalla-Riva at the Ballarat plant on Thursday.
"This significant new investment will generate more construction jobs in Ballarat and boost exports from regional Victoria.
"More than 100 new jobs will be generated during the construction and fit-out stage, with many more existing full-time jobs now secure."
The Government's investment of $1.5 million which was provided through the $1 billion Regional Growth Fund, has already been allotted for energy and water upgrades that will help Mars reduce its water consumption, thereby lowering the operating costs.
The other $500,000 provided through the Industries for Today and Tomorrow Program for production line upgrades.
"The energy and water upgrades include pipe and plant insulation, stormwater capture and storage, wastewater treatment upgrades, refrigeration systems upgrades and installation of solar panels," said  Mr. Baillieu.
Mr Baillieu revealed the upgrades will reduce energy consumption by 29 per cent – which is equal to the average energy use of about 950 households in Melbourne.
"With smart water use, this upgrade will help Mars reduce water consumption in Ballarat by around 42 per cent – equal to approximately the same as the annual water use of 500 households in Melbourne. By supporting Mars to lower operating costs we are securing the jobs of the plant's 424 workers and contractors."
"It is this type of support that underscores the Government's commitment to working closely with businesses, Victorian families and the broader community to unlock new opportunities for business investment that benefits all Victorians," Mr. Baillieu said.
Minister Dalla-Riva said that the Maltesers-centered production line upgrade will enable Mars to better cater to export markets.
"This investment is in line with the Coalition Government's manufacturing strategy which focuses on helping companies boost productivity and develop new markets through new technologies and innovative processes and products," Dalla-Riva said.
Meanwhile, the Australian Industry Group welcomed the Government's announcement of support for the Mars expansion.
"Mars has been very important in the Australian confectionery landscape and is a major employer in Ballarat.  Its expansionary plans will be a fillip for the area," says Tim Piper, Victorian Director of Australian Industry Group, recognizing the commitment shown by the State Government to manufacturing.
"The State Government's support for the new plant is positive recognition for Mars manufacturing in the State and for employment in Ballarat, and is helping to deliver on the Government's promise to support manufacturing," Mr. Piper said on their website.