Workers at industrial filter manufacturer Donaldson's can now relax after months of tension and talks between union and management resulted to a much improved enterprise bargaining outcome.
According to the latest news on Australian Manufacturing Workers' Union's website (AMWU), dozens of new members have joined AMWU and "the increasing union strength over a five-month period saw management at the Wyong site modify their position and make improved offers on pay, penalties and redundancy provisions."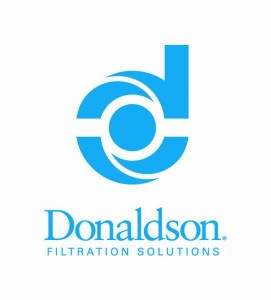 It has also been decided that the AMWU and the National Union of Workers will be allowed to speak to new employees as part of the induction process, "a sign of both unions' success in increasing density from 40 per cent to 90 per cent of the manufacturing workforce of 125."
AMWU Organiser Jim O'Neill said the empty threats from management to shift operations from the central coast to Sydney had only served to unify the workforce. The management initially offered an initial wage offer of eight percent over three years, which the workforce strongly objected to.
"Our members have seen how growth and solidarity really brought improved offers, it convinced the company of the need to deal respectfully with delegates," O'Neill said.
The three-year agreement which has been agreed upon now includes wage rises of 10.5 per cent, increased redundancy protection, double time for overtime to apply after two hours instead of three hours and an extra day of compassionate leave.
"The high Aussie dollar makes it hard for everyone, so we had a reasonable wage outcome and good improvements in the other areas," said delegate David Baker, who found the outcome of the talks satisfying compared to the initial offer particularly on the improvements in penalties and special leave provisions.
"Our AMWU members were more united than ever before, we recruited more, and that sets us up well into the future," Baker said.
US-owned Donaldson Filtration Systems provides innovative filtration solutions and manufactures industrial air filters for a big variety of machinery, vehicles and for large factories. Since 1915, Donaldson has been a market leader and innovator in offering filtration solutions to the engine and industrial markets. Donaldson's diverse product range encompasses air, liquid, hydraulic and exhaust products for the engine market as well as dust, mist and fume collection, processing filtration and gas turbine filtration for industries as varied as power generation to pharmaceutical manufacturing and microprocessing, according to the company's website.
As a multinational company it operates in Belgium, Mexico, China, UK, Thailand, USA, Japan, Italy, Germany and France.