Minister for Industry and Innovation Greg Combet has opened Phebra's new $25 million manufacturing facilities at Lane Cove West, attributing the pharmaceutical company's growth to its venture into research and development.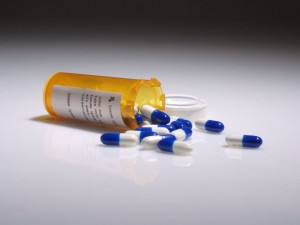 In a press release, the Office of the Minister said that growth of the Sydney-based company "is another example of how innovation and strategic investment drives Australian manufacturing success."
"Phebra manufactures critical medicines that would otherwise be unavailable in Australia. This latest investment includes new infrastructure that will increase their hourly production rate by up to five times," Mr. Combet said.
Privately-owned Phebra specialises in the development, manufacture, marketing and distribution of highly specialised and innovative medicines for the hospital sector. Marketing a range of products in therapeutic areas including anti-infectives, cardiovascular and respiratory disease, central nervous system, oncology and pain and vitamins.
The company also partners with major medical institutions Sydney, Melbourne and Newcastle and will most likely benefit from the support of the Gillard Government, which has announced clinical trials as part of the $1 billion Plan for Australian Jobs, according to the release.
Mr. Combet says the Government is reforming the arrangements for clinical trials of medicines and treatments in order to encourage innovation and investment in the pharmaceutical research industry.
"The Australian pharmaceutical industry is a major high tech industry. It employs more than 40,000 Australians, generates export earnings of around $4 billion a year and invests more than $1 billion a year in research and development," says the Minister.
"The Government's clinical trial reforms present a major opportunity for this industry to boost investment and high skilled jobs. The reforms will improve efficiency, streamline administration and reduce costs to position Australia as a world leader in clinical research and the commercialisation of new medical technologies."
The focus of the reforms constitutes what is left of the recommendations from the Clinical Trials Action Group. These include:
– Creating standardised costs for items used by the clinical trials community to help them budget and negotiate when dealing with hospitals
– Incorporating clinical research needs into the Personally Controlled Electronic Health Record to guide effective clinical trials
– Developing a conceptual design that would enable clinical researchers to acess, on-site and remotely, medical records of clinical trial participants
– A pilot project to develop a national interactive Clinical Trials Portal for better management
– Education and training of staff and researchers
– Enhancing the ability of the National Health and Medical Research Council to work with states, territories and other stakeholders