Aggreko, the global leader in the rental of power generators and temperature control solutions, has announced the launch of a new ultra-efficient 1 MW engine that will provide its customers with more power, while reducing costs.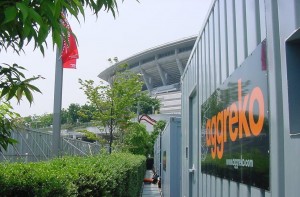 In a press release the company revealed that this is their first time to develop their own engine technology in conjunction with global engineering and technology consultancy firm Ricardo plc and with the support of engines manufacturer Cummins. The result is G3+, the product of a three-year, £6 million development program.
"I am delighted to be able to announce this significant step forward for Aggreko and the temporary power industry as a whole," Aggreko Chief Executive Rupert Soames said. "We set the development team some testing targets and they rose to the challenge and I would like to thank Ricardo and Cummins for their support."
The G3+ represents a significant upgrade from its predecessor the G3 engine, which is currently powering majority of Aggreko's fleet.
According to the release, the development team set out to meet the challenge of creating the world's most efficient 1 MW diesel engine for utility power. They also needed to create one that would run on Heavy Fuel Oil (HFO) and could be retrofitted into Aggreko's existing fleet.
The team has been successful in meeting these requirements as G3+ is already being installed in the company's existing fleet of 4,500 gensets. It also produces 14 per cent more power at 12 per cent lower cost per MW than a standard G3 engine, and the HFO variant is also the first of its kind to run on this type of fuel. This produces power at around half the cost in terms of $/MW than traditional diesel alternatives, according to the company.
"The G3+ engine sets new industry standards in terms of output and cost efficiency and puts us in an even stronger position with customers. Meanwhile the HFO variant means that Aggreko is the only temporary power provider in the world that can offer customers a full range of fuels – diesel, gas or HFO, at prices that compare increasingly favourably to those of permanent power," Mr. Soames said.
Last week Aggreko powered up the FTSE leaderboard after it released a strategy update that reassured its investors, according to a report from The Telegraph.  The company's shares have been volatile following two profit warnings at the end of last year and Soames reminded everyone that this year will be tough with the absence of major events like the Olympic Games.
However, Aggreko also reiterated that the company has met targets in both of its last two five-year plans.
"Aggreko has built about 60 depots in emerging markets and these will be central to future growth. The company is also investing in new power-efficient technology. Indeed, it unveiled a new engine design developed with engineer Ricardo yesterday," the Telegraph article said.