The Federal Government has given a $1.45 million grant to a Queensland asphalt plant to upgrade its manufacturing technology.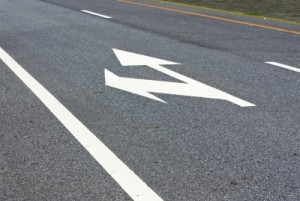 Downer EDI will be receiving a $1.45 million grant from the Gillard Government's Clean Technology Investment Program to support upgrades at its plant in Bli Bli, Queensland, a media release on innovation.gov.au revealed.
Downer is one of the largest non-government owned road services providers and maintains 40,000-plus kilometres of road. It operates over 30 asphalt plants across the country and the upgrade will enable the plant to manufacture asphalt containing up to 40 per cent recycled materials.
"The Gillard Government is working with Downer to modernise its plant and substantially boost their energy efficiency, reduce their environmental footprint and create a more sustainable future," Mr Combet said.
"The Gillard Government is working with businesses through this transition and is using revenue from the carbon price to invest in renewables and other clean technologies."
Combet dismissed the 'hysteria' of opposition leader Tony Abbott and the rest of the Coalition saying that contrary to what the other party believes, businesses are actually working and doing their part to "reduce emissions, improve their competitiveness and help Australia become a low carbon economy."
Downer EDI's executive general manager for Queensland, New South Wales and the Australian Capital Territory, Mark Mackay said the new technology would also allow the plant to use a warm-mix manufacture method that used less energy.
"Under traditional ways of making asphalt, we had to heat the product up to 180 degrees. Under our new technology, we can make the product at 130 degrees," he said in an article from Sunshine Coast Daily.
Part of the upgrade is switching to cleaner and more efficient European-made equipment that will be replacing the 40-year-old equipment Downer EDI is using to manufacture asphalt.
Meanwhile Mrs. D'Ath commended Downer's efforts in introducing newer technologies that would help improve their operations and energy efficiency.
"The upgrades are significant for productivity and safety reasons, as well as increasing the plant's energy efficiency" Mrs D'Ath said.
"It is expected that this project will allow Downer to cut energy costs at the site by approximately $480,000 a year and reduce the facility's carbon emissions intensity by up to 33 per cent.
"These reductions will be achieved through cutting-edge processes and technologies that will allow asphalt to be produced at a lower temperature and therefore require less energy."