The Australian Reinforcing Company (ARC) has been contracted to provide the complete reinforcing steel requirements for the construction of the $1.85 billion, 10-hectare new Royal Adelaide Hospital.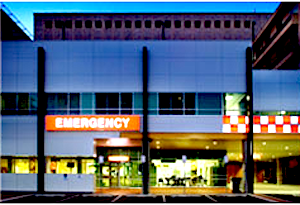 The new Royal Adelaide Hospital, which will be the State's flagship public hospital, is a joint venture between Hansen Yuncken, Leighton Contractors (HYLC) and part of the SA Governments broader health reform.
HLYC has chosen Australian steel company ARC because of the company's "solid reputation" in "processing reinforcing steel, their safety initiatives around delivery of product to site and ability to extend their processing capacity through assistance from their Victorian operation."
"It is the largest building project in South Australia for at least 20 years," says ARC's South Australia Manager Tony Hilbig.
"ARC will be supplying 8,000 tonnes of reinforcing steel over 12 months. This involves working to short lead times, providing consistent quality of output and ensuring watertight logistics such as precise delivery timing. We have doubled our Adelaide-based production and recruited eight staff to work on ARC's part of the project, which will run until June 2014."
In line with the Hospital's goal to pursue a Green Star rating, ARC will be supplying the construction with reinforcing steel that meets standards set by the Green Building Council of Australia.
ARC sources steel from steelmakers that have a valid ISO 14001 Environmental Management System in place and are members of the World Steel Association's Climate Action Programme. They also source from manufacturers that utilise Polymer Injection Technology.
ARC is also supplying the Hospital with products manufactured using off-site optimal fabrication techniques and 500 MPa steels, ACRS-certified to meet AS/NZS 4671.
The new Royal Adelaide Hospital will be built using an environmentally-sensitive architectural design, ensuring that natural light is available in all rooms. Internal gardens will also be constructed on balconies and the roof. It will house 800 single ensuite bedrooms including 100 same day beds and 40 technical suites, and have an increased emergency care capacity.
The Hospital, which is expected to admit 85,000 cases annually, will also remain as a major teaching facility and will be co-located with the new South Australian Health and Medical Research Institute.
ARC is an Australian-owned business that has manufactured and supplied steel reinforcing to large-scale infrastructure projects across Australia for over 90 years. Among the iconic projects supplied by ARC are the Sydney Opera House, Sydney Harbour Bridge, the Melbourne Crown Casino, Sydney Olympic Stadium.