Australian steel manufacturer BlueScope Steel has awarded a $15,000 grant to Port Macquarie Landcare Group Inc. to enable it to build a shed using COLORBOND steel.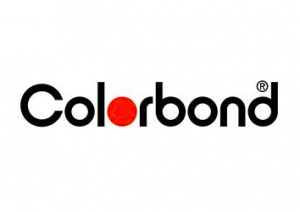 According to a media release from PR Wire, the $15,000 grant is the fifth of ten grants that is part of the COLORBOND 'Help A Mate' competition, a community program that encourages people from all over Australia to nominate friends and family who require assistance to replace a damaged shed or to build a new one.
More than 300 nominations have been forwarded from all over Australia since the program launched in September 2012. The nominees range from local sporting clubs in need of storage for their equipment, to community groups looking to rebuild their sheds after being damaged by natural calamities, to infrastructure for animal shelters.
Port Macquarie Landcare Group is an organization of volunteers dedicated to improving the land and related environments within the Port Macquarie region in NSW. This includes ecosystem restoration of urban bushlands, waterways, coastal and marine environments, as well as increasing community awareness and fostering partnerships with like-minded organizations, according to the statement.
"We are very grateful for BlueScope Steel's generous support. The grant has come at exactly the right time to help us build a place to call home, to care for the resources donated to us, and to better serve the community. We are proud to partner with BlueScope Steel in caring for our natural environment," says Estelle Gough, President of Port Macquarie Landcare Group.
Factors such as the urbanization of the Port Macquarie region, the population growth in the area, and even climate change contribute to the issues that the group is trying to address, to make sure that the fragile state of the coastal area will remain pristine even into the future.
The shed that will be made from COLORBOND steel will house vital equipment and run a nursery of local native seedlings to plant and grow in the area, says the media release.
"COLORBOND 'Help A Mate' came from a desire to help people who could benefit from having a new or replacement shed built. Sheds are a vital part of successful rural and regional businesses around Australia but for people in cities and towns they also protect valuable assets such as motor vehicles, gardening, sports and hobby equipment," says Mark Eckermann, BlueScope Steel National Sales Manager, – NSW and ACT.
"Whether it is a local farmer in need, a local business that is growing or a mate who's simply doing it tough we were excited to hear from anyone who knew someone deserving of a new shed."
The COLORBOND® 'Help A Mate' competition is now closed and the remaining winners are being announced over the next month. All nominations can be viewed via the COLORBOND ® steel Facebook page www.facebook.com/colorbond.