Manufacturing Australia (MA), a business coalition of Australian manufacturers, is congratulating the members of the Government and Opposition parties, as well as the rest of the industry, who have shown support for the reforms in the manufacturing sector.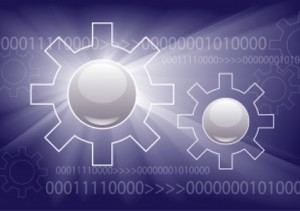 On their website the organization said that manufacturing is the 'value-adding lifeblood of a balanced Australian economy.' Manufacturing benefits the entire nation through job creation, import replacement and maximization of the value of natural resources.
On Monday, a delegation led by Chairman Sue Morphet and several member CEOs travelled to Canberra to meet with senior officials from both parties. The goal of the trip is to ask politicians from both sides to commit to partnering with the manufacturing sector to address three new pillars of reform "that will  make a profound difference to the competitiveness and sustainability of Australian manufacturing in 2013 and beyond."
"We stand for a fair level playing field, a sound commercial and regulatory environment that attracts investment and a representative voice to raise the calibre of national debate on the issues affecting the sector," said Morphet.
"Through smart policy and strategic investments, our sector can in the next decade directly and indirectly create 100,000 new jobs and drive a manufacturing resurgence throughout rural, regional and outer-suburban Australia."
The Three Pillars of Manufacturing Reform for 2013 are:
1. Capitalizing on Australia's energy advantage
MA believes that the domestic energy policies currently in place fail to capitalize on the country's energy advantage. Australia can seize its energy advantage by creating a domestic gas market that enables value-adding manufacturing alongside gas exports and making the Renewable Energy Target a percentage instead of an absolute number, among other recommendations.
2. Restoring fair trade
The organization has identified three areas that need priority action from the Federal and State Governments:
a. An overhaul of coastal shipping regulations that will assist and not disadvantage Australian manufacturers
b. Strengthen anti-dumping powers to stop predatory dumping and circumvention of dumping duties by foreign importers
c. Strengthen industry participation schemes to remove "gaming" and ensure they meet their intended aim of boosting Australian involvement in major projects.
3. Investing for Manufacturing Growth
According to MA two obstacles must be overcome in order for Australian manufacturing to grow. First, the perception that manufacturing is a 'sunset' industry that is on its way to decline must be completely abolished by the industry, government and communities. Second, the government must address the unfair barriers that serve as a burden for domestic manufacturers.
In line with this MA has also identified priority areas for action by the Federal and State Governments, including the promotion of research and development and strengthening industry-linked training to up-skill Australia's manufacturing workforce.
Read the other details of the reforms and the full news release here.