Quickstep has announced last week, the composites manufacturer has delivered the first parts for the F-35 Lightning II Joint Strike Fighter (JSF) program to global aerospace company Northrop Grumman Corporation.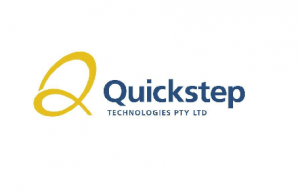 The carbon composites manufacturer for aerospace, defence and automotive industries revealed the first parts were completed and delivered right on schedule from their new Bankstown facility in Sydney.
Quickstep will continue to ramp up its production from here on and has shared that they have now received the purchase orders for all three parts.
"These parts are the first completed at Quickstep's new manufacturing plant at Bankstown Airport. The timely delivery of this carbon fibre composite part is an important validation of the significant investment in this facility and the quality of our processes," said Quickstep Managing Director Philippe Odouard.
"Quickstep has continued to meet all JSF delivery deadlines agreed with Northrop Grumman while establishing, qualifying and now delivering from the new facility. By meeting demanding schedules, we have demonstrated our readiness to service large global supply chain contracts."
According to a press release from the company, the parts which have been delivered is a complex panel for the JSF aircraft and one of the 21 parts to be manufactured by Quickstep under its contract with Northrop Grumman Corporation.
More than 58 out of the approximately 3000 expected JSF aircrafts have been delivered to the US Department of Defence to date. The JSF program is the largest military aerospace program in the world, valued at in excess of US$300 billion worldwide.
"The delivery of these parts validates our staff readiness and the successful transfer of production from Perth to Sydney," says the company.
Quickstep manufactures the parts in its state-of-the-art production facilities which include autoclaves, precision machining centres, co-ordinate measuring machines, non-destructive testing equipment and paint facilities.
Aside from Northrop Grumman and the US Department of Defense, Quickstep is currently partnering with some of the world's largest aerospace/defence organisations, including Lockheed Martin, Airbus and EADS. Lockheed Martin has also selected Quickstep as the sole supplier of composite wing flaps for the C-130J "Hercules" military transport aircraft.