The Australian Manufacturing Workers' Union (AMWU) has expressed its approval over the changes to the Fair Work Act announced by the Gillard Government.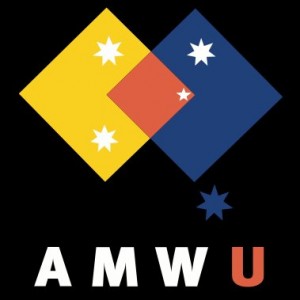 According to a news release on the AMWU website "better member access to their union, rights to more family-friendly rostering,  safer jobs and added leave for pregnant workers plus greater protection from bullying" are among changes that will benefit its members.
Paul Bastian, National Secretary of the AMWU, said the changes would result to practical improvements to members who had to deal with employer inaction or obstruction in the process of protecting and using their workplace rights.
"This is about bringing fairness in a direct, useful way," says Bastian.
In a speech on March 21, Minister for Employment and Workplace Relations Hon. Bill Shorten announced  the Fair Work Amendment which not only represents the Government's response to the Fair Work Act Review recommendations, but also the key policy priorities of the Gillard Government.
"The Bill includes new family friendly arrangements such as further flexibility in relation to unpaid parental leave, the right for pregnant women to transfer to a safe job and an expanded right to request flexible working arrangements including for working parents, for workers with caring responsibilities, workers who are of mature-age or who have a disability and those suffering family violence," says Shorten in his speech.
The bill also opens the venue for new consultative requirements that will recognize the adverse affects of sudden changes to employees' rosters and working hours on family responsibilities outside of work.
It also presents its remedy for victims of bullying, following the recommendations of the House of Representatives Standing Committee on Education and Employment inquiry into workplace bullying.
"Finally the Bill provides for reforms to the right of entry regime in response to the independent Fair Work Review Panel recommendations, with amendments to better balance unions being able to represent their members professionally with the need for employers to go about their business productively," says Shorten.
While Bastian and the rest of AMWU support the amendments to the Fair Work Act, the National Secretary is still critical of the Federal Government's delay in implementing legislative changes that would have forced employers like Cochlear into arbitration at the Fair Work Commission.
"The Act is a great improvement, but there is still reform that needs to happen now," Bastian said.
"Cochlear workers are still deprived of arbitration in the Fair Work Commission, but the Act allowed a big company like Qantas to cause chaos at Australian airports to force its way into getting arbitration when it wanted."
Bastian is seeking an immediate meeting with Shorten to ensure that employer lobbyists would not alter or further delay the legislation.