More than 40 applications have been received for the second round of the Driving Investment for New Recycling (DINR) fund, the $5 million program sponsored by the Victorian Coalition Government.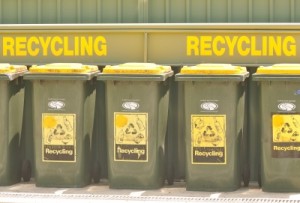 Victorian Minister for Environment and Climate Change Ryan Smith has commended the Victorian businesses on their innovative plans to improve recycling and increase the recovery of waste materials from households, as well as in the commercial, industrial, construction and demolition sectors. Consequently these plans will also help generate more jobs.
"The Coalition Government is working in partnership with councils, communities and business to help drive greater efficiencies with waste and find new ways of turning it into a valuable resource," Mr. Smith said.
"The Coalition Government has a clear agenda to help develop the state's recycling industry, leading to the creation of jobs, further investment in the sector and the diversion of waste from landfill."
Smith said the applications received in Round 2 have the potential to bring in a healthy number of investments for Victoria and shows an interest in the business of waste reduction. He said the industry stands to gain around $11 million in investment, generate 70 new jobs, and keep as much as a million ton of commercial and industrial waste from landfill over a period of 10 years.
"The Coalition Government's $5 million DINR fund is part of a raft of measures to enable industry to adopt new, smarter recycling methods by supporting innovation and efficiency that in turn supports a healthy environment and a healthy economy," Mr. Smith said.
"Of the more than 40 applications, eight will now be invited to develop business cases, which will be reviewed by an assessment panel before the final projects are selected."
"There is clearly a significant appetite within the industry to do more to recover valuable materials from the commercial and industrial waste stream and that's great news for Victoria."
DINR is one of the many resource recovery programs being implemented by Sustainability Victoria under the Coalition Government's Conserve, Invest and Save strategy.
Other initiatives from Conserve, Invest and Save include a $10 million funding under the Smarter Resources, Smarter Business program to help small to medium sized businesses become more resource efficient and $5.5 million to fund priority projects that will reduce the amount of food and organic waste going to landfill in regional Victoria.
According to the news release more than $1.5 million has already been allocated under Round 1 of DINR. Each of the projects selected in Round 2 will include a funding contribution from industry and a commitment to job creation.