Minister Assisting for Industry and Innovation Senator Kate Lundy has launched the third annual Australian Clean Technologies Competition, which looks for Australia's best companies in the high-tech, high skill cleantech sector.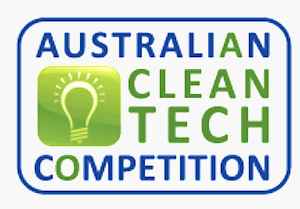 The competition, which the Minister says is a "great platform to develop and showcase Australian innovation," has already helped more than 50 companies bring their ideas to the market and access new customers, according to a media release.
"Finalists will be provided with mentoring from some of the country's leading advisors on commercialisation, business modelling, funding solutions and successful techniques for pitch delivery," Senator Lundy said.
"For the first time since the competition commenced in 2011, this year's finalists will also be assisted to gain the skills and knowledge to participate in export markets and participate in a Government-led trade mission to connect with customers in Asia."
For 2013, the competition will be open to more companies, with the eligibility criteria allowing for larger companies to enter. The competition has also partnered with industry associations that will provide improved channels to market for competition entrants.
"This includes the sponsorship of ARENA and Dairy Australia to specifically find renewable energy and food industry solutions. We also have partners that will enable the best companies to be recognised by and connect with target industry sectors such as mining, manufacturing and the built environment," according to the Clean Tech Competition website.
The new International Market Entry Acceleration Program will also be part of the prizes for this year.  The Top 30 Entries will be able to attend this program to help drive export readiness and growth. Partly delivered in Australia, the program will also include an Asian Trade Mission.
enlighten Australia, which won the Clean Tech Competition in 2012,  came fourth at the international Clean Technologies Open, held in Silicon Valley.
"The 2012 Cleantech Competition win has further increased our profile as an LED lighting technology innovator. Following the competition publicity, we have been contacted by a number of new potential clients," said enlighten Australia's General Manager Steve Cahill.
enLighten's LED lighting products provide energy savings of up to 93 percent.
The Competition is a key initiative of the Clean Technologies Supplier Advocate, Dr. Marc Newson, and the Supplier Advocate Program.
Supplier Advocates provide leadership in collaborating with industry to implement practical activities which develop and showcase the capabilities of Australian SMEs and help them access new markets, according to the media release.
Entries for the Clean Tech competition close on June 3, 2013.