Siemens PLM Software has recently released the Syncrofit 13, which reduces airframe design processing time by 40 percent.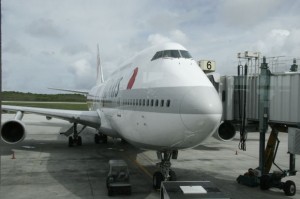 In a press release, the product lifecycle management (PLM) software provider announced that the latest edition of the Syncrofit software "introduces new fastener layout and part sizing functionality which helps airframe engineers reduce the time to generate fastener patterns, perform initial part sizing, validate designs and adapt to subsequent design changes by as much as 40 percent."
Syncrofit is used for designing and manufacturing complex assemblies and large aerostructures. Syncrofit was developed by Vistagy (now known as SES) prior to being acquired by Siemens. It tackles the difficulties often encountered in the design-to-manufacturing requirements for airframe assemblies.
Syncrofit addresses the challenge of the early stages of design, where there are lots of changes that could lead to the violation of design rules governing part sizing and fastener definitions, according to the Siemens PLM Software Blog.
"The fastener challenges start early in the airframe design process. Fasteners and associated holes often dictate the size of an airframe component and vice versa. Rules that establish the distance a fastener is positioned relative to the edge of a part and to an internal tangent edge of a flanged part are based on the size of the fastener. Therefore, it is critical to start capturing and tracking details of the fasteners and holes from the outset since that information is so closely coupled with the overall design," says the blog.
"The problem is that in the early stages of design there is little control of the fastener information. A designer usually makes some quick calculations on a scrap of paper during the initial layout and this information is never captured."
Because of this there are often a lot of engineering change orders (ECOs) and of rework.
With Syncrofit 13, manufacturing engineers would have an easier time as the software would do away with the need to manually check if the thousands, or even millions of fasteners in an airframe structure are properly consumed according to plan, and that the assembly meets the standard design requirements.
Syncrofit 13 also expands integration with Siemens' Teamcenter portfolio. This allows users to eliminate the time consuming manual process which is often prone to errors, and decreases the possibility of using outdated manufacturing data that might result in rework. Syncrofit 13 also integrates its production-proven Airframe Manufacturing Environment (AME) module into NX™ software.
"Enhancements in Syncrofit 13 help improve productivity by further integrating with CAD and PLM software, eliminating manual methods for consuming engineering data for hole and fastener requirements. This is crucial to efficiently developing aerostructures and making smarter design decisions," said Steve Luby, Senior Vice President, Specialized Engineering Software, Siemens PLM Software.
"Syncrofit 13 now provides full traceability from design to manufacture to help engineers deliver better products faster and more efficiently."