Australian Industry Group (AI Group) Chief Executive Innes Willox has warned the public that a continuous clamp down on gas production by the government would result to even higher prices and a permanent supply crunch.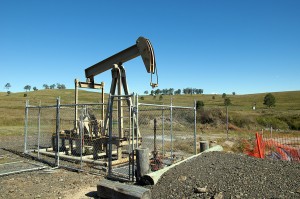 "The clamp down on gas production in New South Wales and the calls for similar steps in Queensland should ring alarm bells for both industry and the community alike," says Willox, in a media release on the AI Group's website.
"Big employing industries are concerned that the already tight gas market could become disastrously short of supply if State and Federal governments don't tread carefully in responding to community worries about coal seam gas.  Right now we are seeing a domino effect, as one government after another puts roadblocks in the way of resource development under pressure from a public that does not yet see the risks of a gas squeeze."
"Even higher prices and a permanent supply crunch would result.  That would hit jobs, investment and household budgets, not just in Gladstone and Brisbane but in Sydney, Melbourne and Adelaide."
For some time now the AI Group has repeatedly advised that the supply of gas is tight and that prices are on the rise due to the imminent gas export boom. Although many have assumed that high gas prices would encourage more production and prevent an extended supply squeeze, Willox said this will not happen if the governments continue to clamp down on coal seam gas.
Among the actions already implemented by the government are exclusion zones, setbacks, additional layers of approval, and moratoria.
Willox expressed his concern that gas is a resource that needs to be developed safely, but if no work is done at all, the costs will come "hard and fast." He said that the government, media and the community need to weigh those risks in the debate over coal seam gas.
Just last week David Knox, the CEO of gas producer Santos, fired back at a report on ABC's Four Corners that criticized the approval process for the company's GLNG project.
The episode entitled "GAS LEAK!", reported by Matthew Carney and presented by Kerry O'Brien, featured insider claims that coal seam gas (CSG) companies do not go through the proper baseline studies to determine the environmental impact of their projects.
Knox says he is "very concerned" that the report "may have given viewers a misleading impression" about Santos and the rest of the natural gas industry.
He says that the Four Corners program has left out some facts in their report, pointing out that the project has undergone an "extremely comprehensive environmental approval process."
"We accept that the community has many questions about the expansion of coal seam gas activity in Australia. We need to make sure that the community has all the facts to make decisions," says Knox in a press release. "We seek to operate safely and responsibly and we abide by the robust regulatory conditions and stringent approvals processes set out by state and federal regulators."
Meanwhile Willox has emphasized the key role that gas plays in other industries.
"Many industries depend on gas.  It's an essential feedstock for many basic chemical products that underpin other industries and everyday life.  It's a clean, efficient source of energy for manufacturing and the resources sector.  And gas plays a key role in electricity generation, powering both low-emissions baseload generation and the peaking plants that keep our lights on when demand surges.
"But despite the rich reserves of gas in the ground, secure and affordable gas supplies are increasingly hard for domestic users to acquire in the Eastern Australian gas market. Liquefied Natural Gas exports are set to triple the demand for gas on the east coast.  A huge amount of production will be locked up to fulfil those export contracts.  The result for domestic industry is an extremely tight gas market and prices rapidly rising to export parity.  Stalling the development of new production will make these problems much worse.
"Where there are risks in extraction these should of course be addressed.  The regulatory regime needs the confidence of all serious stakeholders.  But gas supply is far more important, and fragile, than many people realise.  Unless we take a calm and balanced approach we will face serious unintended consequences," Willox said.