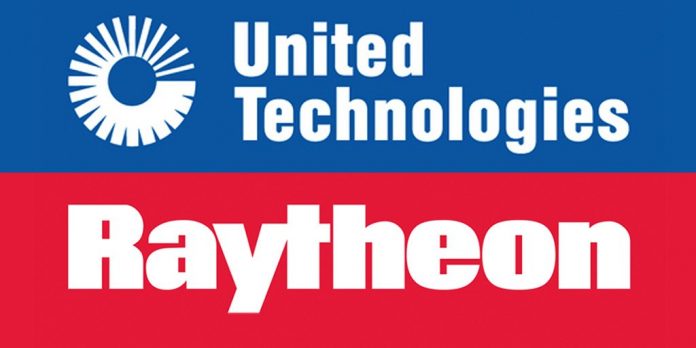 Raytheon Company and United Technologies have agreed a 'merger of equals' that will create a premier systems provider with advanced technologies to address rapidly growing segments of aerospace and defence.
The combined company, to be named Raytheon Technologies Corporation, will be majority-owned by United Technologies shareholders, despite the transaction being labeled as a 'merger of equals'.
It will have combined annual sales of approximately $74 billion and a Board of Directors comprised of 15 members, consisting of 8 directors from United Technologies and 7 from Raytheon,
Tom Kennedy, Raytheon Chairman and CEO said the merger of Raytheon – a leading defence company – and United Technologies – a leading aerospace company comprised of Collins Aerospace and Pratt & Whitney – will offer a complementary portfolio of platform-agnostic aerospace and defence technologies.
"Today is an exciting and transformational day for our companies, and one that brings with it tremendous opportunity for our future success," Mr Kennedy continued.
"Raytheon Technologies will continue a legacy of innovation with an expanded aerospace and defense portfolio supported by the world's most dedicated workforce.
"With our enhanced capabilities, we will deliver value to our customers by anticipating and addressing their most complex challenges, while delivering significant value to shareowners."
Greg Hayes, United Technologies Chairman and CEO said the combined company will offer expanded technology and R&D capabilities to deliver innovative and cost-effective solutions aligned with customer priorities and the national defense strategies of the US and its allies.
"The combination of United Technologies and Raytheon will define the future of aerospace and defense," Mr Hayes said.
"Our two companies have iconic brands that share a long history of innovation, customer focus and proven execution. By joining forces, we will have unsurpassed technology and expanded R&D capabilities that will allow us to invest through business cycles and address our customers' highest priorities.
"Merging our portfolios will also deliver cost and revenue synergies that will create long-term value for our customers and shareowners."
The merger is expected to close in the first half of 2020, following completion by United Technologies of the previously announced separation of its Otis and Carrier businesses.
Image credit: http://twitter.com/Raytheon