Prime Minister Julia Gillard has acknowledged the National Manufacturing Week (NMW), Australia's largest integrated manufacturing event, as a showcase of the country's manufacturing strengths.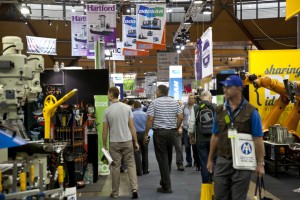 "National Manufacturing Week 2013 will showcase Australian manufacturing industries to the world and encourage Australian manufacturers to develop innovative and internationally leading products," says Gillard.
"This is important because manufacturing makes a significant contribution to a broad-based and diversified economy, helping drive innovation in industry."
Gillard recognised the difficulties that the manufacturing sector is facing at the moment, including a high exchange rate, rapid technological change and heightened global competition. However she also affirmed the impact of the Asian Century in the country.
She said "the Asian Century also offers unique opportunities to renew Australia's productivity drive and to become more competitive in providing high-quality manufacturing products."
"Australian manufacturers will be advantaged by a wider set of business opportunities as Asian incomes rise and global value chains expand. Through focusing on their areas of expertise, building niche markets and joining regional value chains, Australia's manufacturers can build on their success."
The Prime Minister said the Australian Government is committed in its undertaking to resolve the issues that the manufacturing industry is facing, and taking advantage of the rich opportunities available to the sector.
"Key directions from the Australia in the Asian Century White Paper and measures such as the NBN, Clean Energy Future Package and the Buy Australian at Home and Abroad initiative will help steer Australian manufacturing towards a brighter future."
"I wish this year's National Manufacturing Week attendees and exhibitions every success and have confidence that the event will help showcase the strength of Australia's manufacturing industry."
Meanwhile NMW 2013 Exhibition Director Paul Baker said the event has established itself as the premier event for the manufacturing industry for the past 14 years.
"NMW is the event that brings industry together under one roof. As well as providing access to products and services from more than 300 exhibitors, NMW is the forum in which manufacturers meet with suppliers, and each other, to seek out new solutions for growth," Baker said.
"NMW 2013 will be no exception. Alongside the product showcase, this year's event offers a rolling program of product demonstrations, and opportunities for manufacturers to meet representatives from emerging industry sectors to discuss areas of potential synergy."
"Overall, NMW 2013 will be an important event for industry – and we are extremely pleased to have the Prime Minister's praise for it."
National Manufacturing Week 2013 will be held on May 7-10 at the Melbourne Convention and Exhibition Center.