There is a greater need for government intervention in the Australian car industry, the Australian Manufacturing Workers' Union (AMWU) said on Tuesday.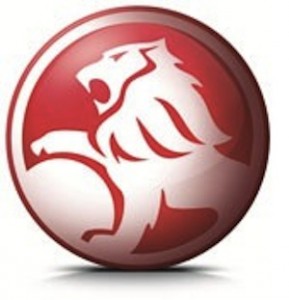 The union has expressed its thoughts following the announcement that Holden will cut 500 jobs in Adelaide and Melbourne, saying that the government should step in to allow the country to "reap the flow-on benefits of a strong car industry."
The Wall Street Journal has reported on Monday that General Motor's Australian unit will be shedding the 500 jobs or about 12% of its workforce, citing factors such as Australia's strong dollar and intense competition in the local automobile market.
"Competition in the Australian market is just brutal," Mike Devereux, the head of General Motors' Holden unit, said in a statement.
The job losses signals another hit to the already struggling manufacturing sector. According to WSJ, "a strong dollar makes it cheaper for rivals to import competing products from overseas, while pushing up costs for locally sourced labor and equipment."
Aside from the high Australian dollar, AMWU National President Andrew Dettmer also cited government support given to the local auto manufacturing in competing nations as a factor in the job losses.
"This is a difficult time for all workers at Holden. This announcement will affect hundreds of families in Victoria and South Australia," Dettmer said
"The AMWU recognises Holden's commitment to the redundancies being voluntary and that workers who leave are offered re-training. It is very important that Holden workers are treated with the utmost respect during this difficult time"
"These job losses show how necessary co-investment and other direct government intervention in the economy is for Australia's car and manufacturing industry at this time."
"No car industry anywhere in the world operates without government assistance and co-investment, in Australia this amounts to $18 per person each year, while in Germany its $90."
Dettmer says the manufacturing industry is needed to maintain a diverse economy.
"The car industry is crucial for Australia's economy, both in terms of direct employment and the thousands of other manufacturing jobs it supports as well as the advanced manufacturing know-how it provides."
"A strong car industry drives training, skill development, innovation and the development of manufacturing infrastructure, greatly benefiting the whole industry."
Dettmer emphasized that the job losses serve as a reminder that local and state governments should provide greater support to the local manufacturing and car component industries, beginning with an effort to purchase Australian made vehicles.
Only the Commonwealth, Victorian and South Australian Governments purchase a majority of Australian built vehicles in their passenger fleets at present. Dettmer said that the coalition must show its dedication to the car industry through co-investment.
"2013 is shaping as a referendum on whether we want to maintain a capacity to make things of quality in this country, like cars, and support the nearly one million jobs that our manufacturing industry provides," he said.