BHP Billiton has completed the sale of its diamond business, including its interests in the Ekati Diamond Mine and Diamonds Marketing operations, to Canadian diamond miner Dominion Diamond Corporation (formerly Harry Winston Diamond Corporation) for a total of US$553 million.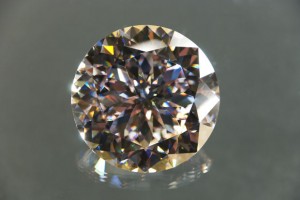 The total transaction price includes US$500 million plus purchase price adjustments of US$53 million.
The deal was announced in November last year, subject to receipt of regulatory approval and other customary closing conditions, which have all been satisfied.
"Under the terms of the sale agreements, Dominion Diamond will assume all of BHP Billiton's obligations under EKATI's Environmental Agreement with the Governments of Canada and the Northwest Territories, Socio-Economic Agreement with the Government of the Northwest Territories, Impact and Benefit Agreements with Aboriginal Groups and pension liabilities linked to the mine's defined benefit scheme.  BHP Billiton employees working at EKATI, in Yellowknife and in Diamonds Marketing in Antwerp have become employees of Dominion Diamond as part of the transaction," according to news on the BHP Billiton website.
The Ekati diamond mine, located 310km northeast of Yellowknife and 200 kilometres south of the Arctic Circle, was the first diamond mine in Canada. The area comprises the Core Zone Joint Venture, in which BHP owned an 80% interest. BHP also had a 58.8 per cent interest in the Buffer Zone Joint Venture, which is primarily focused on exploration targets.
"We are very pleased to be able to bring our northern mining background, and diamond marketing skills, to bear on a project that is well constructed, well operated and well-endowed with resources that represent a promising future for shareholders, employees and northern stakeholders," says Dominion Diamond chairman and chief executive Robert Gannicott, quoted in an article on Mining-Technology.com.
Meanwhile, Mining Weekly has reported that Dominion Diamond completed the $750-million sale of its luxury brand diamond jewellery and timepiece division to Swiss watchmaker The Swatch Group in the end of March. The company has since changed its name from Harry Winston Diamond to Dominion diamond, and the transaction will allow company to focus solely on mining diamonds.