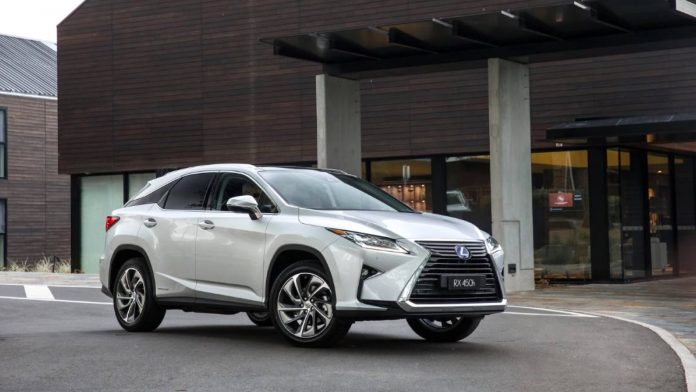 Telstra and Lexus Australia will soon kick-start on-road connected and automated vehicle technology trials aimed at improving road safety across Australia.
The trials, which started in late 2018 to test concept technology on controlled tracks, will soon continue on metropolitan and regional roads across Victoria to help shape how this technology could be fitted to vehicles in the future.
The project will see two specially-equipped Lexus RX 450h F Sport luxury SUVs be fitted with sensitive equipment that will enable them to communicate with each other and with roadside infrastructure, using new features of the 4G cellular network.
Lexus Australia chief executive Scott Thompson said the luxury carmaker was proud to be involved in this local project aimed at making roads safer and driving more efficient and enjoyable.
"The role of Lexus as an innovator and leader in the development of advanced safety and traffic-management technologies is central to our parent company's global vision to reduce traffic fatalities to zero," Mr Thompson said.
"It is significant that this ground-breaking trial involves our local Connected Vehicle Services department along with VicRoads, the Transport Accident Commission and Telstra."
Victorian Minister for Road Safety Jaala Pulford said the project will also test several road safety features including Red-light Violator Warnings and Pedestrian Alert Right-Turn Assist.
"We're trialling cutting-edge technology like this to make our roads safer into the future," the Minister continued.
"Victoria leading the nation in connected and automated vehicles – this technology will be critical in making roads safer not only here but across Australia."
The project is funded by a $3.5 million grant from the Labor Government's Connected and Automated Vehicle Trial Grants Program which is managed by VicRoads and funded by the TAC through the Towards Zero Action Plan.
VicRoads Chief Executive Robyn Seymour stressed the importance of exploring the lifesaving potential of connected and automated vehicle technologies.
"Connected and automated vehicles will play a huge part in reducing lives lost and serious injuries on our roads – that's why we're getting ready to implement this technology to start making a big impact on our roads."
Image credit: https://www.lexus.com.au