Nominations are now open for the 2013 Safe Work Awards, the annual recognition of South Australian individuals, businesses and organisations that are leading the way in safety in the workplace.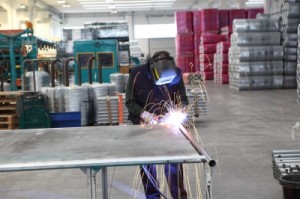 Minister for Industrial Relations John Rau believes the awards celebrate innovation, leadership and commitment to work health and safety.
"We want to recognise those who are inspiring others through their drive to make South Australian working lives safe, fair and productive," Mr Rau said.
"You can nominate yourself or someone else whose commitment to work health and safety has helped to keep South Australian workplaces safe for everyone."
SafeWork SA is supported by the Australian Industry Group, Business SA, Master Builders Association of South Australia, SA Unions, South Australian Farmers Federation and WorkCoverSA
The award categories are as follow:
Category 1 – Best Workplace Health and Safety Management System (private and public sector)
Category 2 – Best Solution to an Identified Workplace Health and Safety Issue Category 3 – Best Workplace Health and Safety Practice/s in a Small Business Category 4 – Best Individual Contribution to Workplace Health and Safety
a. Aworker,suchasahealthandsafetyrepresentative
b. AnoutstandingcontributionbyaWHSmanagerorapersonwith
responsibility for WHS as part of their duties c. Health and safety representative of the year
Nominations close on 5 July 2013 and the winners will be announced at a gala dinner on 1 November 2013.
More information can be found at http://www.safework.sa.gov.au/sw2013.