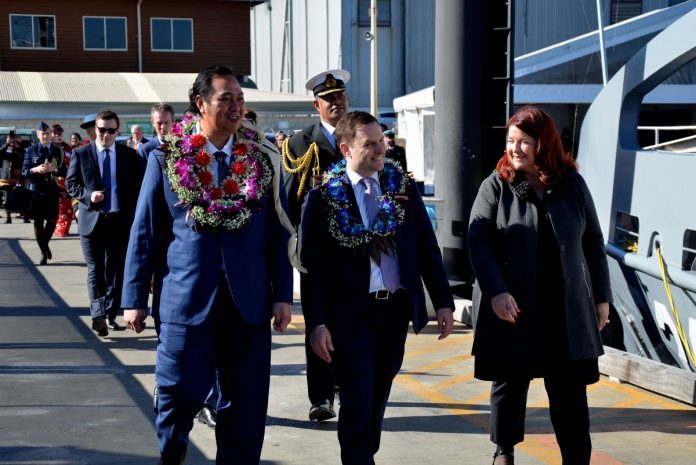 Austal has delivered the third Guardian Class Patrol Boat (GCPB) to the Australian Department of Defence in a handover ceremony attended by the Crown Prince of Tonga. 
The vessel is the third of 21 Guardian Class boats that Austal has designed and built for the Commonwealth's Pacific Maritime Security Program which was awarded to the company in May 2016.
Austal CEO David Singleton said the vessels will have ongoing maintenance support from the company's service centre operations in Cairns, ensuring continued engagement and opportunities for Austal in the Pacific.
"We are very proud to be delivering this program that will continue out to 2023" Mr Singleton added.
"The Guardian Class provides a very modern and capable patrol boat matched to the south east Asian and Indo Pacific region. It is a very affordable vessel and is a focus for our export activities."
The Pacific Patrol Boat Replacement Program, which will cost Australian taxpayers some A$2 billion over a 30 year time frame,  supports more than 200 direct jobs at Austal and more than a further 200 indirect jobs through the Australian industry involved in the program.
Image credit: https://www.austal.com