The South Australian Government has announced a contribution of $500,000 to kick-start its Competitive Food Initiative, a plan to capitalise on the State's reputation for quality food and wine.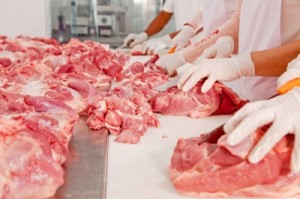 The initiative comes under the State Government's Manufacturing Works strategy, and is aimed towards creating food clusters in the state.
"Food manufacturing, like other forms of manufacturing, can benefit from specialist clusters that bring together companies with a similar focus so they can share knowledge and skills," said Manufacturing, Innovation and Trade Minister, Tom Kenyon.
"Our growing food sector has a large number of small to medium enterprises which can often face difficulties in commercialising and marketing their new products. Clusters promote collaboration and capability building and are vital to increased competitiveness and profitability," Mr Kenyon added.
The Government believes, Food clusters encourage companies to work collaboratively to:
experiment and innovate with food technology relating to textures, flavours and aromas
implement effective production technologies around processing, packaging and storage
capture value through consumer intelligence and market trends and
enhance the sector's branding.
The Competitive Food initiative, which will be managed by Food SA,  combined two of the Government's seven priorities – commitment to premium food and wine and growing advanced manufacturing.
"This initiative is also consistent with the State Government's Food Strategy 2010-2015 which emphasises the need for food manufacturers to develop their competitive advantage by differentiating their products to make them appear superior to those of their competitors," Mr Kenyon said.
Food SA CEO, Catherine Barnett said the food and wine industry in South Australia was worth around $16 billion and accounted for 42 per cent of South Australia's total merchandise exports in 2011-12.
"This initiative will be a shot in the arm to South Australia's food industry and build on our capacity to develop and sell luxury food products into niche markets.
"It will enhance our reputation for producing premium food and wine from a clean environment," Ms Barnett said.