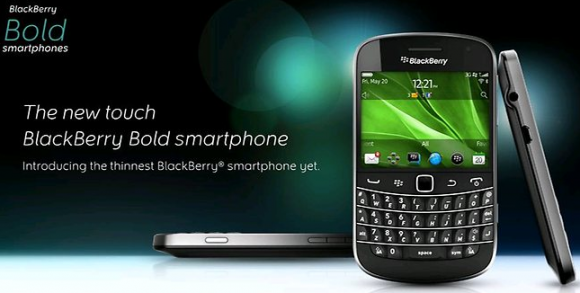 For the e-mail chasing, keyboard-loving executives, Research in Motion (RIM) the Canadian company famous for its Blackberry devices, announced yesterday the release of new Blackberry Bold 9900. The device had its first debut at Blackberry World in Orlando.
Taking tips from Apple's iPhone, the new Blackberry Bold features a glass body, stainless steel frame and touch-sensitive screen. It will be the thinnest Blackberry to date, and the latest to feature Blackberry 7 operating system.
The new Blackberry Bold, due in Australia this year, will debut a feature that has yet to be featured on iPhone: Near Field Communication, which could let the phone double as a credit card, as well as reading information from public posters. Despite adding the touch screen function to the device, RIM spokesperson emphasised that the new Blackberry has the best keyboard.
Hopefully, the new Blackberry will help RIM in the battle of smartphone dominance, which is becoming increasingly cut-throat. RIM fell to the fourth spot from second place in 2009, in the smartphone share race.