A number of business chambers and organizations have thrown their support behind a campaign that will urge the next Australian Government to pay more attention to the concerns of small business owners.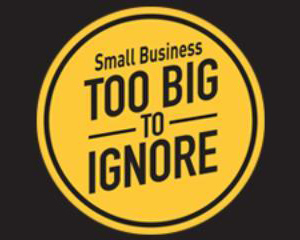 The campaign titled "Small Business—Too Big to Ignore" encourages small business owners to make their voice heard by participating in initiatives such as signing up on the website, connecting their social media accounts which will allow them to post comments, downloading support kits, displaying campaign materials in their establishments, and by donating money to the fund.
Too Big to Ignore is being spread all over the country through press, radio, TV and online advertising and a series of events in key locations will be held between now and the Federal Election.
"There are over 2 million small businesses in Australia, employing over 7 million people. That's over 60% of our workforce. Yet, for too many years, small business has been overtaxed, overregulated and overlooked by government," according to the campaign website.
"The upcoming Federal election presents small business with a rare opportunity to get on the political agenda. But, small business is, by nature, small. The only way they can make a big enough noise to be heard in Canberra is to bring all those small voices together."
All these efforts aim to show politicians that together, small business really is too big to ignore.
According to the Chamber of Commerce & Industry Queensland's (CCIQ) website the campaign was launched in Western Sydney in front of an audience of more than 500 small business owners by the President of the Australian Chamber of Commerce and Industry, Richard Holyman. Holyman is himself a successful small business owner.
"This campaign is about ensuring that the needs of small businesses are addressed by all political parties in the run up to the Federal Election," said CCIQ CEO Stephen Tait said.
"There are 2 million small businesses in Australia, employing 7 million Australians and it is time for politicians to stop talking and start listening to a vital part of the economy."
"We hear constantly at a federal level about working families, yet 60% of working families are employed in small businesses. If politicians really want to help working families, they need to start making it easier for small businesses to grow, provide employment and create opportunities for our communities to prosper."
"Through this campaign, we are providing a channel for the collective voice of Australia's small business entrepreneurs and their staff to be heard and respected, for their needs to be acknowledged and made a priority of the next Federal Government," said Tait.
The NSW Business Chamber and the Shoalhaven Business Chamber have also shown their support for Too Big to Ignore, according to an article on the South Coast Register.
"This is about highlighting that the small business sector is crucial to the health and wellbeing of the Australian economy," said Warren Seccombe, President of the Shoalhaven Business Chamber.
"The small business sector is capable of building a stronger economy and creating new jobs but it needs support.
"When you look at it simply, if every small business in Australia was able to employ just one more worker, there would be zero unemployment."
"I think our slogan sums it up perfectly – we are too big to be ignored, and we will be heard."