Australia's National Manufacturing Week (NMW 2013) is going tech savvy with the launch of its new mobile app that will help participants get more from the event.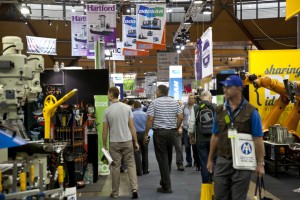 According to a press release, the event's organiser Reed Exhibitions launched the digital app last week to provide a detailed guide to NMW 2013, including event reminders and alerts, a floor plan and exhibitor details.
"As industry's largest integrated event, NMW has always provided a vast amount of information, in our exhibition guide, on exhibitors, events and more. It's extremely convenient for visitors to have this information at their fingertips, before and during the event," said Paul Baker, Exhibition Director for NMW 2013, who commented that the app is combination of "tradition and technology".
"The NMW app will also help people cover more ground. Many visitors find that they become immersed in the new technologies on offer and risk missing exhibitors or events they'd planned to view. The app, with its event alerts and other functions, will help visitors keep track of their original plans for covering the event – even as they become inspired by new discoveries," Baker said.
The home page of the app, which comes in a simple and modern, red and gray design, features a search box where users can type the name or stand number of the exhibitor.
The home page is a grid divided into the different features, each represented by an icon:
·         Map – an interactive floor plan of NMW's layout
·         Exhibitors – details on which companies are attending, and what they're featuring
·         Program – what's on each day of NMW, when and where, with event alerts and reminders
·         My Profile – for visitors to create (and if they wish, share) their details with other app users
·         People – read about and – if you wish – get in touch with other users of the app
·         Live – post comments to the app's activity stream and (optionally) Twitter and Facebook.
Earlier this month Prime Minister Julia Gillard expressed her support for the manufacturing industry event.
"National Manufacturing Week 2013 will showcase Australian manufacturing industries to the world and encourage Australian manufacturers to develop innovative and internationally leading products," said PM Gillard. "This is important because manufacturing makes a significant contribution to a broad-based and diversified economy, helping drive innovation in industry."
The NMW 2013, which will be co-located with Austech, will take place on May 7-10, 2013 at the Melbourne Exhibition Centre.
The NMW app, designed around an easy-to-use menu and built natively for iPhones and iPads, can be downloaded free of charge from nationalmanufacturingweek.com.au/appdetails.