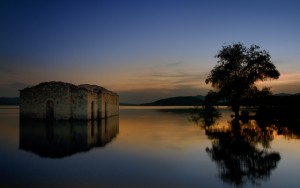 Natural calamities such as floods can heavily isolate anyone who is stuck in a flooded area, just like what happened recently in the devastating flood in Queensland.  It cuts the victims off from their food and water supply and worse, disconnect them from the outside world for rescue due to damaged power lines.  Aside from the isolation, it damages properties and put all your investments into waste especially important documents.
So, a survival kit has to be prepared to alleviate the discomfort of such unforeseeable events until rescue arrives or until the flood has subsided.  A basic survival kit includes all the vital items packed in a watertight plastic box container for portability. Some of the essential items include a well-stocked first aid kit, flashlight and a radio with spare batteries, a whistle for calling out to rescuers, blankets, extra clothes, rain gears, clean drinking water and food such as crackers or even chocolates and candies, and even hygiene products.  As for important documents, place them inside zip lock plastics to prevent them from getting wet.
Always remember that it is better to be prepared rather than regret it in the end.
Further information:  http://www.qld.gov.au/floods/
Image: prozac1 / FreeDigitalPhotos.net