Australian-owned Diver Consolidated Industries (DCI) has recently invested on a major upgrade to their Reservoir production plant.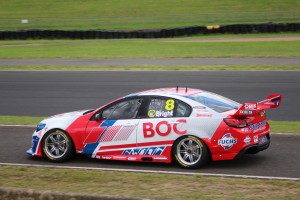 In a news release, Victorian Minister for Manufacturing David Hodgett offered his congratulations to the automotive components manufacturer and says the upgrade is a prime example of a Victorian manufacturer improving its competitiveness through innovation.
"In partnership with Holden, DCI has adopted several advanced new manufacturing techniques and the latest in aluminium welding technology, and also has re-skilled staff to work with new materials and construction methods," Mr Hodgett said.
"I congratulate CEO Jim Griffin and all the staff at Diver Consolidated Industries for their hard work and commitment to innovation. Their success as an exporter and as a diversifying manufacturer has provided a real boost for the automotive manufacturing industry in Victoria."
The state-of-the-art Instrument Panel Beam line will manufacture aluminum IP Beams for General Motors Holden's new VF Commodore, which is set to be released in the coming months.
Speaking about the development of the new IP Beam, Holden's Executive Director of Engineering Greg Tyus said they presented Diver with a new concept for an all-aluminum IP Beam which will replace the traditional steel beam and the engineers at DCI took that concept and collaborated with the car manufacturer to develop a feasible engineering and manufacturing solution.
"The aluminium IP Beam we came up with has several key benefits over previous Commodore IP Beams; its lightweight aluminium construction removes 4.4kg from the weight of the vehicle and the new design increases the stiffness of the beam which provides better support to the steering column and instrument panel," says Tyus, quoted in an article on The Auto Channel.
"The weight savings obtained by switching to aluminium will help improve VF Commodore's fuel efficiency (further details of VF Commodore weight savings will be revealed closer to the launch)."
According to Johnny Saldanha, GM International Operations VP Global Purchasing and Supply Chain, over the last 12 years Holden has spent an average of $1.75 billion annually on Australian supplier businesses such as DCI and continues to invest millions of dollars on research and innovation efforts.
"The opening of DCI's new line shows this is a good investment in Australia's automotive future," says Saldanha.
DCI CEO Jim Griffin called it a "proud day" for his company, saying they are pleased for coming up with a solution for the "most technologically-advanced car ever created in Australia."
Meanwhile, Minister Hodgett continues to stress the Coalition Government's support for the Victorian automotive industry.
"The automotive industry makes an important contribution to Victoria's economy – as a major employer and exporter in its own right, and as a driver of productivity and innovation across our broader manufacturing sector," Mr Hodgett said in the news release.
"We will continue to support our local automotive manufacturers, but realise that this support – like the industry itself – must have the flexibility to adapt to changing needs and challenges."